DEPARTMENT OF FACILITIES MANAGEMENT
Jeff Barkman, Director of Facilities Management
The Department of Facilities Management is responsible for ensuring that effective and efficient services in planning, design, construction, operation, and maintenance of all University facilities and grounds support the academic, research, and administrative functions, while balancing financial and technical constraints with aesthetic and historical concerns. We are dedicated to providing an attractive, clean, accessible, safe and well planned educational environment to facilitate campus activities, and support the mission and goals of the university. All efforts of the department are service based, and satisfactory customer service is an essential component and goal of all departmental undertakings.
Hours of operation: Monday-Friday, 7:30 a.m.-4:30 p.m.
| | |
| --- | --- |
| Location: | 1417 Maple Street |
| Phone: | 662-846-4740 |
| Fax: | 662-846-4745 |
| Mailing: | DSU Box 3102 Cleveland, MS 38733 |
After hours/weekend emergency calls should be directed to the University Police Department at 846-4155.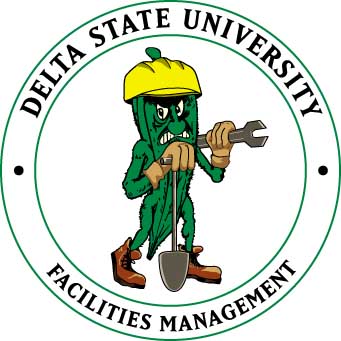 2016 Annual Drinking Water Quality Report Page
Safety Memo: Natural Gas Safety