Dr. Levenia Maxwell-Barnes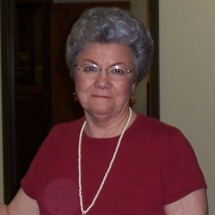 Associate Professor of Elementary Education
Dr. Barnes received her BSE in Elementary Education; MA in Elementary Education and Supervision and Education Specialist in Reading from Delta State University and her Ed.D. in Elementary Education from Northeast Louisiana University in Monroe (now University of Louisiana in Monroe).
She has taught grades 4-6 in Indianola Separate School District and was both principal and teacher at Indianola Academy. After receiving her doctoral degree, she taught at Louisiana College in Pineville, LA for 20 years before returning to Delta State University in 1999.
She teaches in the Teacher Education Division and is Coordinator of the Seamless Articulation for Elementary Education (SAFE) Program at the Greenville Higher Education Center. In the Teacher Education Department, she teaches or has taught a number of courses ranging from CEL 300, Human Growth and Development, in the undergraduate program to CEL 621, Instruction in the Intermediate Grades, in the graduate program. In collaboration with colleagues, she wrote a proposal that was funded through the Mississippi Department and the United States Department of Education. This proposal created LACI: The Literacy Across the Curriculum Institute, which has been implemented each summer since 2005. She serves as the IHL (Institutions of Higher Learning) representative to the Mississippi Association for Middle Level Educators (MAMLE) and Mississippi Professional Educators (MPE). She also serves as counselor for the DSU chapter of each of these organizations.
In her spare time (whatever that is) she likes to travel, read, and work in her yard.