Dr. Cheryl Cummins
Cheryl Jackson Cummins, Ed. D.
Associate Professor of Elementary Education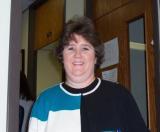 Dr. Cummins received her Doctor of Education degree in Curriculum and Instruction from the University of Mississippi. She received her Master of Education and Bachelor of Science in Education degrees in Elementary Education from Delta State University.
Dr. Cummins began her career as an elementary teacher in Indianola, MS. She taught first grade for 8 years at Lockard Elementary School. She began her college teaching career at Delta State University in 1996.
Scholarly interests: literacy instruction and disabilities in reading
Ask her about: her children and her love of roller coasters
Courses taught:
CEL 301 Introduction to Elementary Education
CEL 312 Language Arts for the Elementary School
CEL 317 Principles and Techniques of Teaching in Early Childhood
CEL 497 Diagnosis and Evaluation of Student Achievement in the Elementary School
CEL 496 Directed Teaching in the Elementary School
CRD 325 Reading in the Intermediate and Secondary Schools
CRD 326 Diagnosis and Remediation of Reading Difficulties
CRD 492 Special Topics in Reading Education
CUR 302 Orientation and Field Experiences
CRD 624 Literacy Instruction in the Elementary School
CEL 612 Development, Assessment and Evaluation
CEL 613 Communicative Arts
CEL 620 Fundamentals of Early Childhood Education
CEL 621 Education in the Intermediate Grades
CEL 630 Practicum in Elementary Education
Professional Memberships:
International Reading Association
Delta Kappa Gamma
American Association of Colleges of Teacher Education
Mid-South Educational Research Association
Delta Reading Council