Courses

---
HPER majors with a concentration in Recreation Leadership are provided the ability to contribute to the health and well being of individuals and to enhance the quality of community life.
The study of recreation leadership is multidisciplinary, requiring understanding of the social, behavioral, physical, and environmental sciences as they pertain to helping people grow and develop in their leisure while conserving our vital natural resources.
Knowledge of the arts and humanities is important as well, because leisure is one of the most fertile opportunities for self expression and the development of community.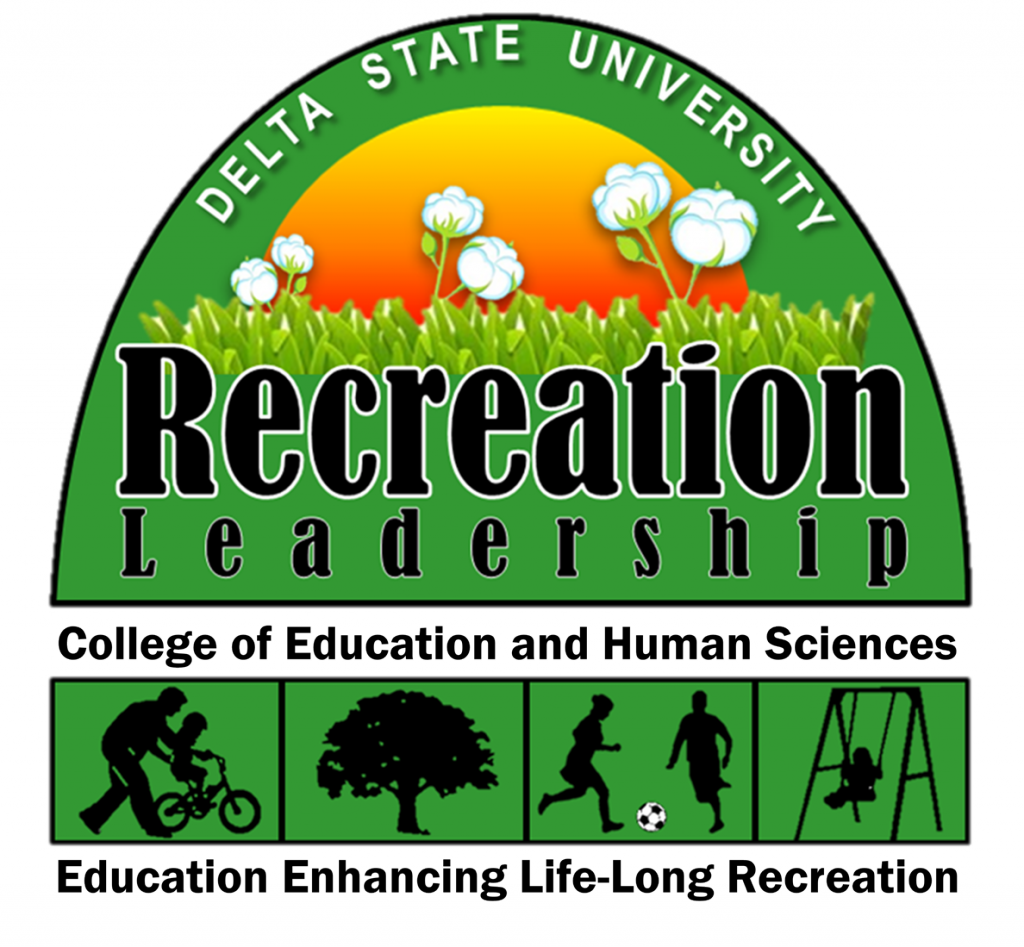 click ABOVE LOGO to be directed to Recreation Leadership page
Courses for a Bachelor of Science in HPER with a concentration in Recreational Leadership include the general requirements, major core courses, and specialized training in Recreational Leadership.
Career Opportunities
Graduates of the Recreation Leadership Program are employed in positions of responsibility throughout the region, nation and world.
Recreation leaders design and facilitate recreational and leisure activities for groups in volunteer agencies or recreation facilities, such as playgrounds, parks, camps, aquatic centers, and senior centers. They may lead activities such as arts and crafts, dance, sports, adventure programs, music, and camping.
Duties of Recreation Workers
Recreation workers typically do the following:
Plan, organize, and lead activities for groups or recreation centers
Explain the rules of activities and instruct participants at a variety of skill levels
Enforce safety rules to prevent injury
Modify activities to suit the needs of specific groups, such as seniors
Administer basic first aid if needed
Organize and set up the equipment that is used in recreational activities
The specific responsibilities of recreation workers vary greatly with their job title, their level of training, and the state they work in. The following are examples of types of recreation workers:
Activity specialists provide instruction and coaching primarily in one activity, such as dance, swimming, or tennis. These workers may work in camps, aquatic centers, or anywhere else where there is interest in a single activity.
Recreation leaders are responsible for a recreation program's daily operation. They primarily organize and direct participants, schedule the use of facilities, set up and keep records of equipment use, and ensure that recreation facilities and equipment are used and maintained properly. They may lead classes and provide instruction in a recreational activity, such as kayaking or golf.
Camp counselors work directly with youths in residential (overnight) or day camps. They often lead and instruct children and teenagers in a variety of outdoor activities, such as swimming, hiking, horseback riding, or nature study. Counselors also provide guidance and supervise daily living and socialization. Some counselors may specialize in a specific activity, such as archery, boating, music, drama, or gymnastics.
Todd M Davis, MS, CPRP
Dave Heflin Professorship for
Recreation Leadership & Outdoor Education
tdavis@deltastate.edu | 662.846.4570