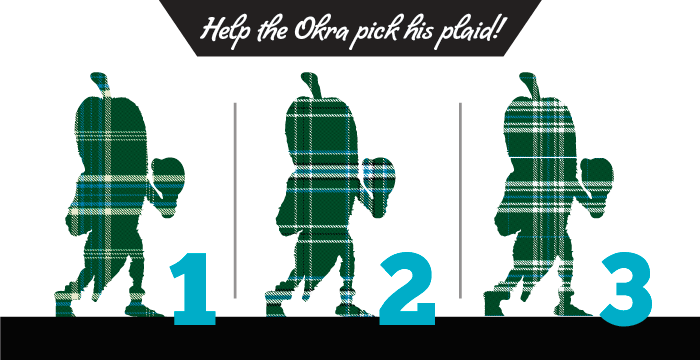 Thanks for being a part of Delta State history and helping the Okra pick its plaid! The vote is now official.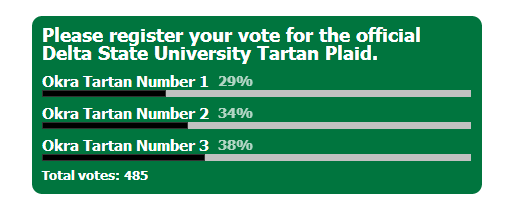 The winning design is Tartan Plaid Number 3. Thanks for being a part of the process!
A traditional Scottish tartan symbolizes kinship and provides a rallying point for family loyalty.
The Delta State tartan will provide a way for the many family members to recognize each other and to show support for the university.
The three tartans being considered are highlighted by four colors. The traditional green and white are contrasted by gray and blue, the color of education. The plaid products will be marketed by Fashion Merchandising students in the College of Education and Human Sciences.
The final tally is in. Tartan Plaid Number 3 accounted for 38% of the vote, followed by Number 2 with 34% and Number 1 with 29%.
Thanks again for voting!