Academics
A Master of Education degree is available in two areas in the division of Counselor Education.
Master of Education in Clinical Mental Health
Counseling Master of Education in School
Counseling Educational Specialist in Counseling
These degree programs are accredited by CACREP (Council for the Accreditation of Counseling and Related Educational Programs), a specialized accrediting body that promotes the advancement of quality counselor education programs.
Please visit financial assistance for information of tuition aid and scholarships.
Find out more about graduate programs in this field offered by Delta State.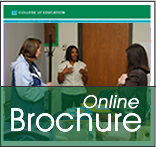 "I really meant what I said about Delta State University, it is a little jewel among Counselor Education Programs." —Samuel Gladding, Ph.D.
Emphasizing excellence by teaching in a friendly environment and small classes.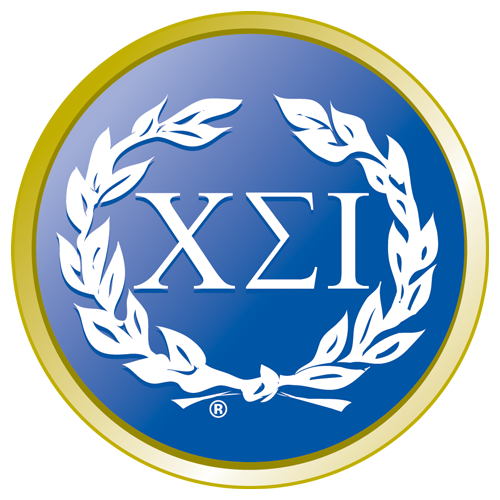 Counselor Education Honor Society
The Psychology Department offers undergraduate programs leading to a bachelor of art degree or a minor in psychology.
Bachelor of Arts in PsychologyPsychology as a MinorJoin our LinkedIn Group for Alumni & Friends

Developing skills and knowledge through course work and research.

The program focuses on research, analytical, and communication skills development. Courses like Learning & Cognition, Abnormal Psychology, Personality, and Behavior Analysis are just a few in the diverse selection offered.

Join Psi Chi and start forming a network on campus! Gain undergraduate professional and research experience.
Upcoming events are listed below. These include professional development as well as research participation opportunities. Click on any event to learn more, and to register online.
Mistie Barnes, Ed.D., LPC-S, RPT-S
Assistant Professor of Counselor Education
Ewing 341, 662-846-4360
Becky Steed
Senior Secretary
Ewing 335, 662-846-4355
George Beals, Ph.D., LPC-S
Assistant Professor of Counselor Education
Ewing 343, 662-846-4355
Bryon Pickens, EdD
Assistant Professor of Counselor Education
Ewing 342, 662-846-4389
Juawice M. McCormick, Ph.D., LPC, NCC, NCSC
Assistant Professor of Counselor Education
Coordinator of Counselor Education Program
Ewing 340, 662-846-4392
Duane Shuttlesworth, Ph.D.
Professor of Psychology
Ewing 352, 662-846-4361
Catherine Bishop Vincent, MA, LPC, NCC
Counseling Laboratory Director
Ewing 338, 662-846-4364
Temika Simmons, Ph.D.
Assistant Professor of Psychology
Ewing 349, 662-846-4365
Jonathan Westfall, Ph.D.
Assistant Professor of Psychology
Ewing 350, 662-846-4308
Sally A. Zengaro, Ph.D.
Assistant Professor of Psychology
Division Chair
Ewing 337, 662-846-8355