Accounting Honor Society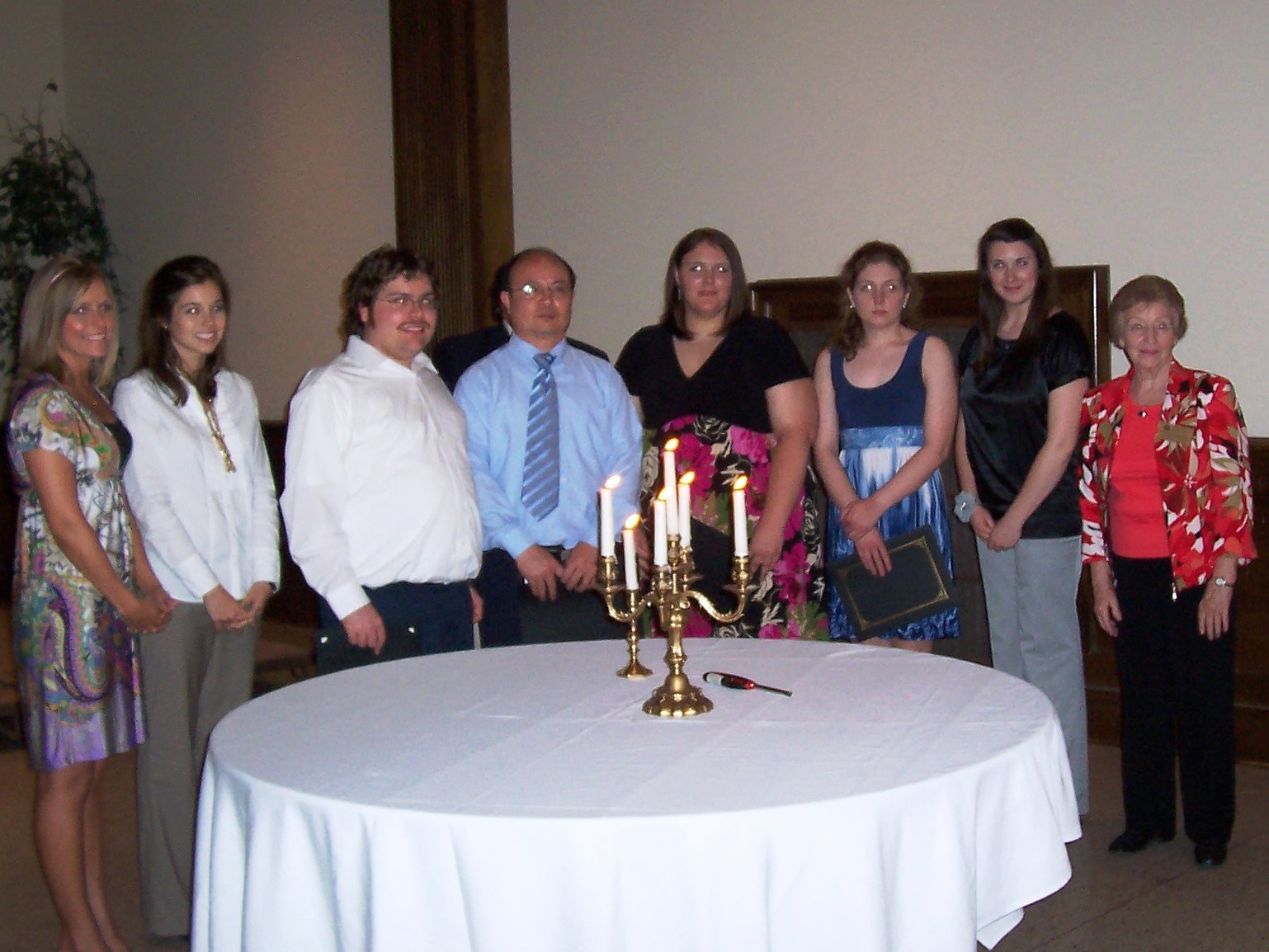 New Accounting Honor Society Inductees, Spring 2010
The Accounting Honor Society was founded for the purpose of recognizing undergraduate and graduate accounting students who have excelled in the program. Membership is extended only to a select group of accounting majors. The standards are high and are set to include only those accounting majors who have (1) a 3.5 GPA in two or more upper level accounting courses or (2) a 3.2 GPA in four or more upper division accounting courses. Those students must also have achieved at least a 3.2 overall GPA at Delta State.
The purpose of the DSU Accounting Honor Society is to: (1) recognize superior achievement in accounting; (2) promote, encourage, and maintain academic and professional excellence in accounting; and (3) to encourage service in the accounting profession.
Every spring an induction ceremony is held for new members. Five characteristics must be exemplified by each member:
Academic achievement

Professional attitude and conduct

Adherence to ethical standards

Dedication to service in accounting

Promotion of the accounting profession
Members set the high standards and dedication to the accounting profession that will be continued by future members. Members promote high standards in accounting through hard work, discipline and performance.
We, the faculty and staff of the Department of Accountancy, are proud of each and every one of the members of the Accounting Honor Society.