Ms. Lynn Byrd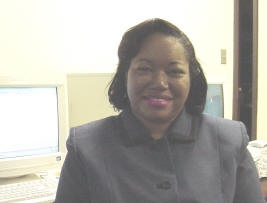 ---
Ms. Lynn Byrd earned her Bachelors (1992) and Masters (1997) from Delta State University in Cleveland, MS. She has taught at Delta State since 1998 as an Instructor of Computer Information Systems in the division of Accountancy, Computer Information Systems and Finance. Courses that she teaches include: Microcomputer Applications (CIS 205), Advanced Microcomputer Applications (CIS 235), Computers in Professional Education (CIS 309), End User Systems Support (CIS 335), and Productivity Software for Educators (MBA 505).
In addition to teaching a full load of courses, she has also participated in a number of programs that has enhanced her professional growth. She has worked as a facilitator in the award winning Faculty Technology Institute program and has served as a Student Engagement Champion for the College of Business. In addition, she was named Technology Champion for the College of Business in 2004. She has also had the opportunity to serve as co-chair and webmaster for the ROMEA (Reaching Out to Mississippi: Education in Action) Conference, which was held at Delta State for five consecutive years.
In 2001, her third year of working at the university, she was awarded by the Pan-Hellenic Council as Most Outstanding Faculty Member of the Year. She has a passion for teaching and motivating others to learn.