Graduate Business Degree Programs
The College of Business offers graduate degrees in Accountancy, Business Administration and Comercial Aviation. The degrees are offered through 4 programs.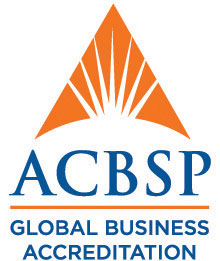 The Master of Professional Accountancy (MPAC) program provides an in-depth study within the field of accounting.

The program offers advanced study for individuals engaged in, or seeking careers in, public accounting, industry, and government.
The Master of Business Administration (MBA) and Integrated Master of Business Administration (iMBA) programs provide a broad understanding of business fundamentals required of business organizations and for entrepreneurial ventures. The curriculum enables students to build upon the foundation of business concepts in the areas of financial reporting, analysis, and markets; domestic and global economic environments of organizations; creation and distribution of goods and services; and human behavior in organizations.
The iMBA has been developed for professionals and managers seeking to expand their interpersonal, managerial, and leadership skills in preparation for mobility, advancement and promotional opportunities. This 30 credit hour program consists of three modules leading to a Master of Business Administration degree. The core subjects are integrated into three modules, Financial Strategy (9 hours), Operational Strategy (9 hours), and Strategic Planning (Emphasis Area: Human Resource Management, Health Care Administration, Information Systems Managmenet or General Business – 12 hours).
The Master of Commercial Aviation program provides a focused understanding of aviation concepts and operations. The program is oriented toward aviation management and aviation education.