Welcome from the Chair of the Division of Social Sciences and History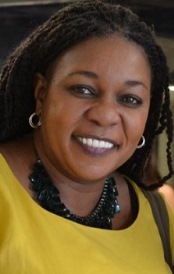 Welcome to the Division of Social Sciences and History. We offer ten degree programs, five at the undergraduate level and five at the graduate level. If you are interested in teaching Secondary Social Studies at the high school level, then you will want to look at our Social Science Education program.
Those of you interested in Law School or the Social Justice and Criminology field will want to review our degree programs in Political Science and Social Justice and Criminology. Others of you may find our degree programs in Geography and Sociology of interest, or our internationally recognized graduate program in Community Development.
It is our mission to serve the University and community by providing theoretical and applied training in the disciplines as consistent with the missions of the University. Our programs are designed to create a social awareness, steeped in an appreciation for human diversity. We discuss and debate vital social issues, promote the principles of scientific inquiry, and provide students with opportunities for realizing their highest potential as scholars and community members.
If I can be of assistance in your search for the appropriate degree program in the Social Sciences and History, please call me at 662-846-4065.
Sincerely,
Dr. Paulette Meikle-Yaw, Chair
Division of Social Sciences and History