Delta State University Honor Band 2014
January 16 – 18, 2014
Email: honorband@deltastate.edu
Clinician: Dr. John Culvahouse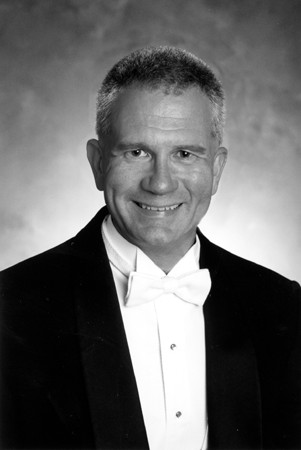 John N. Culvahouse is Professor of Instrumental Music Education and full member of the Graduate Faculty at Kennesaw State University.  From 1991 until 2007, he served on the faculty at the University of Georgia, where he was a tenured Associate Professor of Music and member of the Graduate Faculty.  Prior to his appointment at UGA in 1991, Dr. Culvahouse taught in the public schools in Sumter, South Carolina and in East Tennessee for 17 years where he directed high school, middle school, and elementary school bands.  He received the Bachelor and Master of Music Education degrees from the University of Tennessee and the Doctor of Musical Arts in Conducting from the University of South Carolina.  Mentors and major professors include Stanley Barnes, WJ Julian, William J. Moody, and James Copenhaver.
Dr. Culvahouse has served as a conductor, adjudicator and clinician in several states, Canada, and Western Europe.  Professional affiliations include the College Band Directors National Association (past Georgia State Chair), Georgia Music Educators Association, Music Educators National Conference, East Tennessee School Band and Orchestra Association, Phi Mu Alpha Sinfonia (Former Epsilon Lambda Chapter Advisor), Phi Beta Mu (Tennessee Chapter Past-President and South Carolina Chapter Past-Vice-President), Pi Kappa Lambda, Kappa Kappa Psi (Honorary), and the National Band Association where he has served on the Board of Directors on four occasions.  As a long time NBA member, he conducted bands at the 1980, 1988, and 1994 conventions, including a 1988 performance by the Sumter, SC High School Symphonic Band.  His NBA service began as Tennessee State Chair in the late 1970s, continued as an elected High School Representative, elected Representative At-Large, Southern Division Chair, and he was elected First Vice-President/President Elect for the 2008-2012 Biennia. He assumed the office of President in April 2009 and is currently the Immediate Past-President of the NBA.
Dr. Culvahouse serves on the Board of Directors of the John Philip Sousa Foundation. He is a Sudler Flag of Honor and Sudler Trophy Laureate. He was presented the coveted Orpheus Award by Phi Mu Alpha Sinfonia Fraternity in 2006 and The National Band Association on six occasions has presented him the Citation of Excellence.
Audition results
Flutes
Emory Endicott (Hernando HS)
Amanda Lutz (Lake Cormorant HS)
Kristi Gugert (Lake Cormorant HS)
Hannah Clugh (Harrison Central HS)
Cheyanne Evans (Petal HS)
Emily Hook (Homeschool)
Yen Nguyen (Amory HS)
Lexa Brieck (Tupleo HS)
Sayre Weast (Cleveland HS)
Allison Tutor (Pontotoc HS)
Shelby Jones (Ethel HS)
Megan Dozier (Collierville HS)
Dayton Wilson (Itawamba Agricultural HS)
Megan Corrie (Saltillo HS)
Rebecca Hopkins (Center Hill HS)
Grace-Anne Elliott (Ripley HS)
Oboes
Caitlin Lirette (Olive Branch HS)
Hayley Schrock (Saltillo HS)
Hannah Irby (Saltillo HS)
Mollie Searcy (Ripley HS)
Bassoons
Johnathan Parr (Olive Branch HS)
Diego Fleitas (Tupelo HS)
Tristan Crockett (Grenada HS)
Clarinets
Dylan Hunsucker (Olive Branch HS)
Meghan Smith (Hernando HS)
Emily Hercules (Ripley HS)
De'Jah Brown (Northeast Lauderdale HS)
Caitlin Gardner (Tupelo HS)
Mallory Morrow (Desoto Central HS)
Taylor Clolinger (Hernando HS)
Brittany Gibson (Center Hill HS)
Umber Olstad (Olive Branch HS)
Laken Haley (Pontotoc City HS)
Tiara Johnson (Olive Branch HS)
Iyonna Collins (Grenada HS)
Bass Clarinets
Megan Obiedzinski (Hernando HS)
Kaitlyn Kendall (Olive Branch HS)
Bliss Wade (Olive Branch HS)
Alto Saxophones
Madalyn Harkness (Pontotoc HS)
Nathaniel Matthews (Desoto Central HS)
Jacob Suttle (Petal HS)
Kacie Crain (Hernando HS)
Bailey Jose (Olive Branch HS)
Tyler Hewett (Lake Cormorant HS)
Zachary Fauver (Pontotoc HS)
Bethany Johnson (Warren Central HS)
Tenor Saxophones
Will Ghrigsby (Warren Central HS)
Terrell Gilmore (Shannon HS)
Dakota Young (Grenada HS)
Cory Bailey (North Pontotoc HS)
Baritone Saxophones
Christopher Bew (Grenada HS)
Matthew Hamilton (Mooreville HS)
Trumpets
Ben Watson (Amory HS)
Kazandra Wright (Hernando HS)
Jake South (Olive Branch HS)
Collin Moore (Lake Cormorant HS)
Auburn Brown (Pontotoc HS)
Dylan Teas (Grenada HS)
Staci Fox (Amory HS)
Kelsey Anderson (Warren Central HS)
Cody Donahue (Pontotoc)
Collin Montgomery (Olive Branch HS)
Lydia Short (Pontotoc HS)
Kristin White (Saltillo HS)
Daniel Torres (Tupelo HS)
Sarah Turner (Olive Branch HS)
Chayston Westmoreland (Itawamba Agricultural HS)
Tucker Robbins (Amory HS)
Ian Steward (Tupelo HS)
Ashlee Haley (Lake Cormorant HS)
Horns
Will Chamblee (Itawmaba Agricultural HS)
Aubrey Tackitt (Mooreville HS)
Brittany Corrie (Saltillo HS)
Kayla Thompson (Lake Cormorant HS)
Eli McCaleb (Tupelo HS)
Sydney Greer (North Pike HS)
Katelyn Vance (Olive Branch HS)
Horn Alternates
Alex Hanna (Center Hill HS)
Alexus Didonna (Hernando HS)
Colin Different (JZ George HS)
Trombones
Keveon Taylor (Cleveland HS)
Jacob Robertson (Grenada HS)
Justin McMiller (Desoto Central HS)
Trevor Shoup (Ripley HS)
Hunter Means (Hernando HS)
Ryan Ingram (Seminary HS)
Kaleb Baker (Grenada HS)
Drew Baker (Pontotoc HS)
Josh Hood (Warren Central HS)
Luke Ball (Pontotoc HS)
Michael Hamilton (Petal HS)
Logan Conner (Grenada HS)
Jakari Brown (Meridian HS)
Euphoniums
Peyton Lee (Hernando HS)
D'onte Cork (Kosciusko HS)
Bre-Lyn Hamblin (Pontotoc HS)
Mason Moffitt (Ripley HS)
Olivia Camp (Lake Cormorant HS)
Taylor Robbins (Amory HS)
Catheryne Booth (Grenada HS)
Tubas
Andru Fasano (Hernando HS)
Matthew Dunning (Olive Branch HS)
Alex Walker (Warren Central HS)
Noe Gamez (Ripley HS)
Eriana Thomas (Meridian HS)
Jacob Lewellyn (Pontotoc HS)
Percussion
Matt Fera (Meridian HS)
Zach Young (Horn Lake HS)
Jay (Anthony) Partain (Saltillo HS)
Marshall Taylor (Grenada HS)
Josh Chrestman (Saltillo HS)
Ben Neal (West Union)
Connie Warren (Saltillo HS)