This page contains information for a past Honor Band.
DSU Honor Band 2015
January 15-17
Audition results
Additional results will be posted as they become available.
FLUTE
Emory Endicott
Cheyanne Evans
Alyssia Brieck
Shelby Jones
Sayre Weast
Paige Chisholm
Yen Nguyen
Grace-Anne Elliott
Haley Hanberry
Grace Ballard
Rebecca Hopkins
Erin Oakes
Mackenzie Ellenberger
Emily Stallings
OBOE
Sergio Rodriguez
Mollie Searcy
Raina Melton
BASSOON
Tristan Crockett
Kara Galloway
CLARINET
Patrick Akridge
Dylan Hunsucker
Ashley Tullis
DeJah Brown
Brittany Gibson
Erian Watkins
Caitlin Gardner
Jordan Ginn
Vivian Van
Katie – Beth Womack
Taylor Clolinger
Ciera Hansen
BASS CLARINET
Samantha Thompson
Sydney Alford
Mary VanDaley
ALTO SAXOPHONE
Madalyn Harkness
Patrick Knight
Tyler Hewett
Jace Martin
Benjamin Larsen
William Hamilton
Caleb McBride
Nathan Shields
TENOR SAXOPHONE
Dakota Young
Terrell Gilmore
FRENCH HORN
Zaynee Suiters
Jonathan Main
Brittany Corrie
Rico Fraccastoro
Rebekah Townsend
Ariel Burger
Peyton Wall
Sydney Greer
Eli McCaleb
Brandon Johnson
TRUMPET
Cody Donahue
Kristin White
Austin Steward
Kelsey Anderson
Lydia Short
Auburn Brown
Christopher Develle
Abby Jackson
Branden York
Bryson Smith
Jesse Gibens
Joshua Davis
Michael Collins
Jacob Woods
Sarah Turner
Tucker Robbins
Parker Holland
Ryan Harra
TROMBONE
Trevor Shoup
Erica Nichols
Keveon Taylor
Kaleb Baker
Abigail Peters
Jakari Brown
William Baker
Jaron Stewart
Amber Cummings
Kelsea Nesler
Sam Cermack
Jacob Wooldridge
EUPHONIUM
Jacob Robertson
Garrett Gill
Catheryne Booth
Matthew Duck
Austin Brown
TUBA
Treyce Bannerman
Andres Liberato
Luke Tucker
Eriana Thomas
Rejohn Toten
Zach Lyles
Malik Simon
PERCUSSION
Listed alphabetically. Parts will be assigned in rehearsal.
Jadarius Avery
Noah Boudreau
Bethany Patterson
Jared Potter
Joshua Reed
Marshall Taylor
Connie Warren
Guest Clinician: Dr. Terry Austin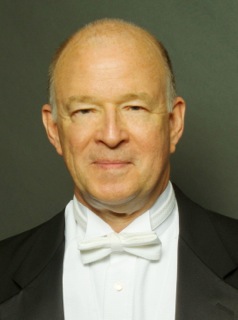 Terry Austin is Director of Bands and Professor of Music at Virginia Commonwealth University, where he oversees all aspects of the band program and teaches courses in conducting and music education. Under his leadership, the Virginia Commonwealth University Symphonic Wind Ensemble has earned a reputation for musical excellence and has been invited to perform at many professional conferences, including the American Bandmasters Association, MENC (now NAfME), the College Band Directors National Association and the Virginia Music Educators Association.
He is an active guest conductor, clinician and adjudicator and is published in numerous journals and is the general editor of The Journal of Band Research, A Repertoire Anthology (1964-1989), published by GIA. In the fall of 2013, he was the guest conductor of the Musashino Academia Musicae Wind Ensemble in Tokyo.
Austin is president-elect of the American Bandmasters Association, chairman of the National Band Association/William D. Revelli Memorial Band Composition Contest, a member of the Board of Directors of the John Philip Sousa Foundation, and a past board member of the National Band Association and the Southern Division of MENC: The National Association for Music Education (now NAfME).  He is a member of the College Band Directors National Association, Pi Kappa Lambda, Phi Beta Mu, and is an honorary member of Kappa Kappa Psi. He is a past president of the Virginia Music Educators Association.
Dr. Austin is included in Who's Who In America, Who's Who in Fine Arts Higher Education and Who's Who Among America's Teachers. He is a multiple recipient of the National Band Association's Citation of Excellence and in 2005 he received the Virginia Commonwealth University School of the Arts Distinguished Achievement Award of Excellence.
He founded and conducts the Greater Richmond Youth Wind Ensemble, an ensemble of the finest high school musicians in the Richmond metropolitan area, and the Commonwealth Winds, an ensemble comprised of Richmond area teachers and professional performers.
Austin earned a Bachelor of Music Education from Indiana University, a Master of Arts in Music Education from the University of Hawaii, and a Doctor of Philosophy in Music Education from the University of Wisconsin-Madison.