Dr. Mark Butler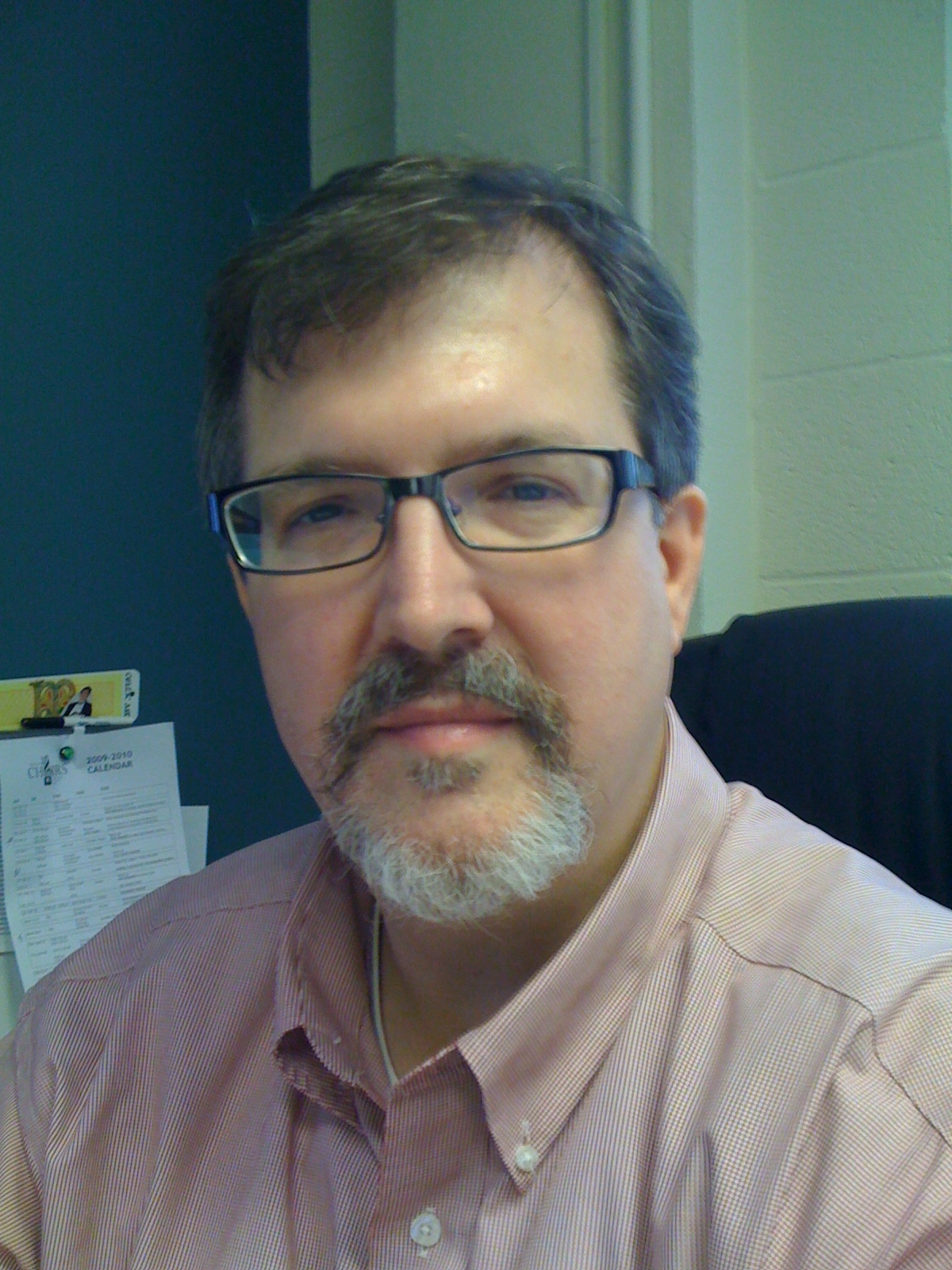 Dr. Mark Butler, Interim Chair and Professor of Music, teaches general music education methods, Orff Schulwerk, music theory, applied horn and applied organ. He has taught at DSU since 1988, having taught as an Orff general music specialist in the Memphis City School system prior to coming to DSU.
Butler earned the Doctor of Arts degree in music theory from the University of Mississippi in 1985 and Bachelor and Master of Music degrees in horn performance from Arkansas State University in 1981 and 1982. He held graduate assistant and instructor positions in choral music, horn, accompanying, and music theory at each university while in graduate school. Butler also earned Levels I, II, III and Master Class certificates in Orff Schulwerk from the University of Memphis.
Dr. Butler has served as an appointed member of the State Textbook Adoption Committee for msuic and the State Music Framework Revision committee for the Mississippi Department of Education. He also has served on the selection committee for the Nissan Scholarship sponsored through the IHL. He has presented workshops for teachers in the areas of Orff-Schulwerk, music technology and Comprehensive Musicianship in school district in-service sessions and at MMEA/ACDA annual conferences.
He has served as principal horn with the Delta Symphony Orchestra in Greenville, MS; the Northeast Arkansas Symphony Orchestra in Jonesboro, AR; and the Germantown Symphony Orchestra in Germantown, TN. He has also performed with the the Mississippi Symphony Orchestra, Arkansas Symphony Orchestra, and the Tupelo (MS) Symphony Orchestra. He and DSU voice professor, Dr. Mary Lenn Buchanan have explored the literature for horn and soprano through performances on campus and at conferences for College Music Society-Southern region and State and Regional National Association of Teachers of Singing. He was a member of faculty brass and woodwind ensembles at ASU, UM, and DSU.
Butler has been organist and choirmaster at the St. James' Episcopal Church in Greenville, MS since 1989. He presents organ recitals and has performed with the DSU Chamber Singers, including their recent CD recording, English Choral Gems, directed by Dr. Richard Waters. He serves currently as registrar and treasurer for the Mississippi Conference on Church Music and Liturgy, a national church music conference held in the Jackson (MS) area each summer, in addition to being conference organist from 1997-1999.
He has served as President and Journal Editor of the Mississippi Music Educators Association, registrar and treasurer for the ACDA/MMEA Annual In-Service Conference, and is a Past President of the Mississippi Alliance for Arts Education. He holds memberships in MENC: The National Association for Music Education,  the Association for Anglican Musicians, the American Orff Schulwerk Association, the American Guild of Organists and the Mississipi Alliance for Arts Education. He is a Sinfonian of the Phi Mu Alpha Sinfonia fraternity and charter member of Pi Kappa Lambda at Arkansas State University and Delta State University, where he is Vice-President.
At Delta State, he is a member of the General Education Committee for the university, and has served as chair of the DSU Tenure and Promotion Committee, the DSU Special Programs Committee, the DSU Music Curriculum Committee, and held a two-term position on the Teacher Education Council for the College of Education and several terms on Faculty Senate.
Contact
662-846-4606/4619
Department of Music
Box 3256
Delta State University
Cleveland, MS 38733