Dr. Jung-Won Shin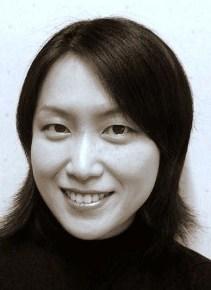 Dr. Jung-Won Shin is Associate Professor of Piano at Delta State University, where she teaches piano, piano pedagogy, and music theory. She has appeared as an active teacher, adjudicator, and solo and collaborative pianist with a large range of repertoire for solo, vocal, and chamber music at recitals and concerts in the U.S. and Korea. She has been selected as a prize winner or finalist of several solo, piano duo, and concerto competitions, such as the Bradshaw & Buono International Piano Competition, the Annual Kankakee International Piano Concerto Competition, and the Korean Festival Ensemble Chamber Music Competitions.
Dr. Shin has been featured as soloist at many guest artist recitals and concerts. Her recent performances include a Beethoven Piano Sonata recital series at Yamaha Artists Services in New York, a lecture recital on William Bolcom's Nine New Bagatelles at a Regional conference of College Music Society, and College Music Society Performers Concerts in Southern Regional Conferences. Recently, her collaborative CDs, Franck and Fauré Sonatas with violinist Sue-Jean Park and Chansons de la Nuit (Centaur Records) with Soprano Amy Yeung have been released.  She has presented master classes at high schools and colleges in the U. S. and Korea and has appeared as an adjudicator for many competitions such as Music Teachers National Associationís local and state Competitions, the Sonata & Sonatina Festival of the Music Form of Jackson, and the Paducah Symphony Concerto Competition.
Dr. Shin has earned degrees with scholarships and accompanying assistantships from the University of Illinois at Urbana-Champaign, Indiana University, and Seoul National University.  She studied piano with Ian Hobson, Jeremy Denk, and Hyung-Joon Chang and collaborative performance (chamber music) with Leonard Hokanson, Mauricio Fuks, Ik-Hwan Bae, Alan Bennett, Nelli Shkolnikova, and Suren Bagratuni. She has also participated in master classes of Jeremy Denk, Standislav Ioudenitch, Kum-Sing Lee, Yelena Shishko, and Arlene Shrut.  She has worked as accompanist at the Mannes College of Music in New York and has taught at Lane College in Tennessee.  She is a member of the College Music Society and Music Teachers National Association.
Contact
662-846-4123
Department of Music
Box 3256
Delta State University
Cleveland, MS 38733