2008 Number Sense/Algebra/Geometry Institute
Funded by IHL "No Child Left Behind" program and led by Dr. Leslie Horton, Assistant Professor of Mathematics and Mathematics Education, and Mrs. Lauren Zarandona, a teacher in the Mississippi Delta.


13 participants


Teachers of grades 4 – 12 from 8 different schools in the Delta: Carver Upper Elementary, Grenada High, Leland Elementary, Leland Park, Robinsonville Elementary, Shelby Middle, Williams-Sullivan High, and Winona Elementary.


2 follow-up sessions during the 2008-2009 school year: October and February.


Special materials: Curriculum Focal Points for PreK-8, Navigating Through Algebra, Navigating Through Data Analysis, Navigating Through Geometry, Navigating Through Measurement, and Navigating Through Probability (National Council of Teachers of Mathematics, 2001-2006)


Special activities with technology: TI-73 calculator, Geometer's Sketchpad, digital camera, web lesson preparation, mathematics features of MS Word, Powerpoint, and Excel.


Dr. Clifton Wingard (Professor, Mathematics Department) at Delta State University, served as web master for the institute web pages.


Each teacher received a daily stipend, $900 in teaching materials, and 6 hours of graduate credit.


Each teacher made a presentation based on topics from the Mississippi Framework: Patterns, Geometric Relationships, Spatial Relationships, Introduction to Measurement, Perimeter and Area, Volume and Surface Area, Pascal's Triangle, and Probability.


Former director of the Institute, Dr. Stella Wear, led activities with technology.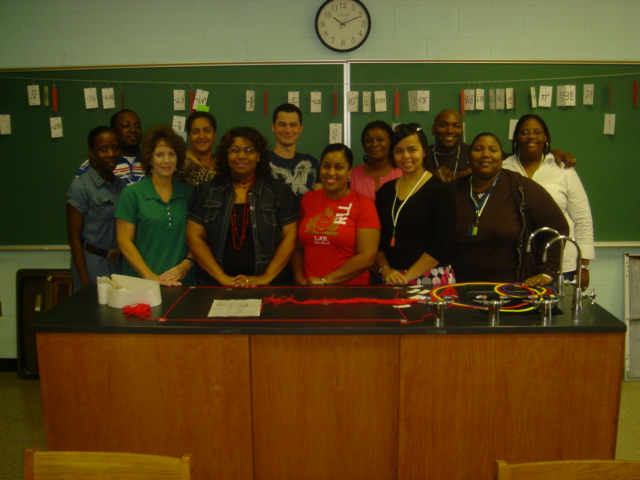 _____________________________________________________
Page last modified on December 16, 2008 | Maintained by: Dr. Clifton Wingard