Languages & Literature –  Tapestry
Tapestry
is the faculty journal of the Division of Languages and Literature at Delta State University. Its contents include: poetry, short stories, informal and formal essays. It is supported by Delta State University and the Garrard Library Fund. To order Tapestry you may write to Division of Languages and Literature, P.O. Box 3215, Delta State University, Cleveland, Ms 38733. Current issues are $5.00 each and back issues may be purchased for $2.00 each. For more information phone: 662-846-4060 or E-mail: mcsmith@deltastate.edu.

Marion Barnwell
Co-founded Tapestry
in 1988.
Tapestry Turns Twenty-Five

On October 25th, at the Bologna Performing Arts Center, the Delta State University Division of Languages and Literature celebrated the publication of the 25th edition of Tapestry, edited by Mike Smith. Historically, Tapestry has been a magazine of fiction, poetry and essays that features writing from authors living in the Mississippi Delta who have ties to Delta State University. Now, Tapestry has expanded its scope to include writers from outside the Delta State service area. The current issue features writers from Delaware, Virginia, North Carolina, Missouri, Louisiana, New Jersey, South Dakota, and Michigan.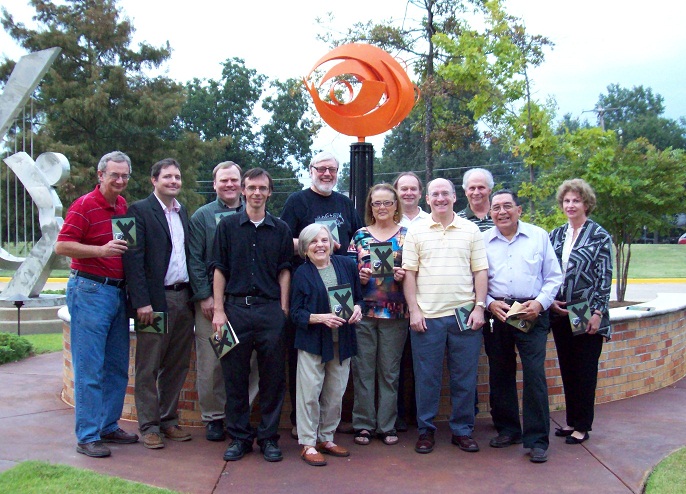 Delta State contributors are (left to right) Bill Hays, Mike Smith, Don Allan Mitchell, Ronald Douglas, Dorothy Shawhan,Terry Everett, Bonnie Horton, Jack Phillips,Stephen King, Jim Tomek, Ben Burgos, and Yvonne Tomek.
Not pictured: Marion Barnwell, Kevin Brown, William Lusk Coppage, Brett Foster, Garry Jennings, Doug Johnson, Alyse Knorr, Jennifer Malesich, Joan Mazza, Stephen Roger Powers, Francis Raven, Marcela Sulak,
and Ron Yazinski. 
---
Faculty Webmaster: Don Allen Mitchell