Da Literary Magazine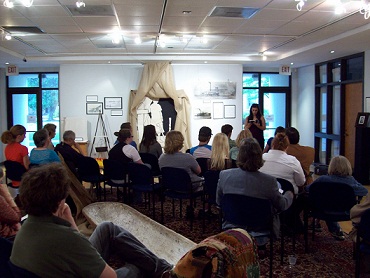 Established in 1972 by undergraduate students at   Delta State University, Da, formerly Confidante, provides a forum to celebrate emerging talents in creative writing and visual arts. Published annually, Da is a student run magazine showcasing student poetry, short fiction, one-act plays, formal and informal essays, and art. In honor of Dorothy Shawhan's contributions and leadership in the Division of Languages & Literature, Confidante was renamed Da in 2014. 
Entries through the annual Da Writing Contest are our primary source of submissions; however, all submissions, undergraduate and graduate, are welcome until the reading period is closed for the year.
Students interested in working on the Da staff are encouraged to sign up for ENG 220, Literary Magazine Workshop, where they can gain experience in editing, writing, and print production of a literary magazine.
The Da Writing Contest is open to all undergraduates who do not have a bachelor's degree and are currently enrolled at Delta State University. Works entered must not have been published in any publication with the exception of The Delta Statement. Categories for submission are: poetry, short fiction, one-act plays, formal essays, and informal essays. Monetary prizes are awarded to the winners in each of the five categories. 
To order issues of Da write to the Division of Languages and Literature, P.O. Box 3215, Delta State University, Cleveland, Ms 38733. Current issues are $3.00 each and back issues may be purchased for $2.00 each. For more information phone: (662) 846-4060 or E-mail: mcsmith@deltastate.edu 
---
Faculty Webmaster: Elizabeth Ogle