Departments of Biological and Physical Sciences
Caylor-White-Walters Renovation
Work continues on the long-awaited renovation of Caylor-White-Walters Hall, the home of the sciences and mathematics at DSU. Phase 1 of the project, completed during summer 2014, was to add a two-story wing on the east side of the existing building. The new wing houses laboratories for general biology, anatomy and physiology, histology/parasitology, invertebrate biology, vertebrate biology, cell biology, DNA technology, general chemistry, organic chemistry, quantitative analysis, and instrumental analysis. New students and those returning for the Fall 2014 semester will be the first to use these new modern labs. New research labs have also been created, one of which will house a new scanning electron microscope.
Now that the addition is complete, the older portions of the building are being renovated. Phase 2 of the project, begun in August 2014, is the renovation of Caylor-White Hall. When complete, this portion of the building will house additional biology laboratories, science education facilities, lecture rooms, biology faculty offices, and the museum. Some labs previously located in Caylor Hall, including genetics, microbiology, ecology, and physics, will be in temporary locations until phase 2 is complete.
Phase 3 is the renovation of Walters Hall. Once this final phase is finished, Walters will house additional chemistry laboratories, the physics laboratory, the planetarium, additional research space, computer laboratories, lecture rooms, physical science and mathematics faculty offices, and administrative offices for the Departments of Biological Sciences, Department of Physical Sciences, and Department of Mathematics. When the project is complete, all of the Caylor-White-Walters complex will essentially be a new building.
Science and math faculty are excited to see this project, which has been in the planning process for many years, finally beginning to become a reality. Future math and science students will benefit greatly, and faculty will be better able to serve them, in a modern environment where they can succeed in preparing for today's technological world.
Recent images
General biology and cell biology labs ready to occupy (August 2014)
Older images
Laboratories in the new wing are nearing completion (May 2014)
| | |
| --- | --- |
| | |
| The new addition has walls! (April 2011) | Bricks begin to go up (May 2011) |
The new addition goes up on the east side of Caylor-White-Walters – future home of new laboratories (November 2010)

Existing building gets new windows (August 2010)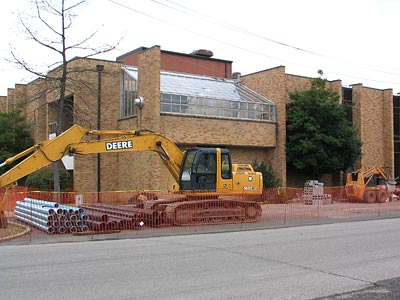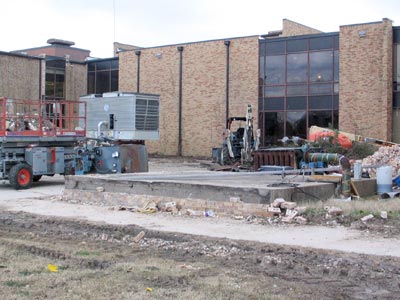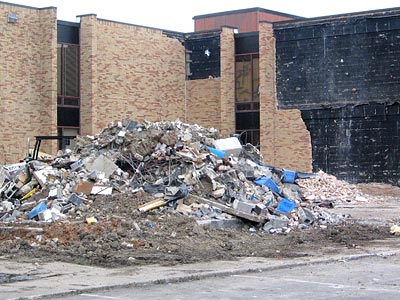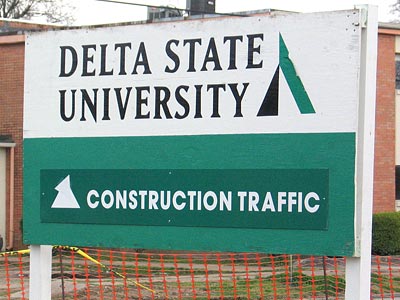 Demolition begins on the site for the new addition (March 2010)
DSU Sciences Home |
Division News |
Faculty |
Degree Programs |
Pre-health Programs |
Course Descriptions
Scholarships |
Faculty |
Student Resources |
Caylor-White-Walters Renovation |

Center for Science and Environmental Education
Elliott Program of Excellence |
Alpha Epsilon Delta |
Beta Beta Beta |
American Chemical Society
Delta State University >
Arts and Sciences >
DSU Sciences >
Caylor- White- Walters Renovation