Division of Social Sciences & History
Master of Science in Community Development
The Master of Science in Community Development (MS-CD) program is designed to provide knowledgeable and skilled personnel for a variety of social organizations, including development corporations, for-profit entities, and state and local government agencies. The fully online program synthesizes theories on the formation and modification of individual and group behavior patterns with opportunities for practical application through internships and research in diverse community settings.
The Division of Social Sciences and History has brought together a faculty diverse in academic training, experience and culture in order to provide a rich and varied learning experience for our students. Approved in 1995, this thirty-six hour program has graduated over one hundred students. We promote innovation, creativity, cooperation and participation, in the classroom and in communities. Based upon wide ranging theoretical foundations, skill development, and participation, we encourage students to work with communities to meet community needs.
Admission. Requirements for admission are:
An undergraduate degree in the proposed area of study or a related area.
a. A minimum overall undergraduate grade point average of 3.0.
OR
b. At least three years of successful relevant professional experience supported by three letters of recommendation from practitioners in the field.
Candidates for admission must submit a written statement describing why they wish to enter the program and how the program can lead to career success. They must also submit three (3) letters of recommendation from professors and/or employers, and a resume. At least one letter should come from a professor who is familiar with the applicant's work.
It is recommended that students enter the program with three completed hours in statistics and research methods and six completed hours in social sciences, or three completed hours in the social sciences and three completed hours in economics or management or finance.
The Community Development Graduate Committee may require that students take one or more undergraduate courses prior to their formal admittance into the MS-CD program. The courses will be identified on the basis of need and will be recommended to the students upon notification of the status of the students' admission applications.
The MS-CD Graduate Committee may also request formal interviews with prospective students prior to their formal acceptance.
All application items should be submitted to the Office of Graduate Admissions at Delta State University.
Degree Requirements. A candidate for the Master of Science Degree in Community Development (MS-CD) is required to:
Fulfill the general requirements for a graduate degree at Delta State University.
Complete a minimum of 36 semester hours of graduate work as At least one half of major field courses must be at 600-level.
Earn a grade point average of at least 3.0 in the major field and overall.
In the first semester of graduate study, students are expected to consult with the Graduate Coordinator of the Master of Science in Community Development program who will serve as the advisor for the student. With the major professor, the student will complete a Plan of Study wherein the student will outline exactly what courses are to be taken and when over the course of his/her tenure as a graduate student.
Students who choose the thesis option will identify two faculty members to serve with a major professor on the thesis committee. At least one of the two additional committee members must be from within the graduate faculty of the MS-CD program. The student must present a research proposal to this committee. Additionally, the student will write and orally defend the thesis before this committee.
Students who choose one of the non-thesis options must pass a written comprehensive examination administered by a committee determined by the Coordinator of the MS-CD program. Each student is allowed three attempts at the comprehensive exam to be completed no later than three semesters after completing course requirements.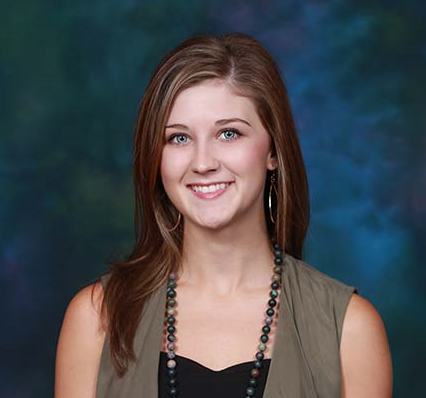 Scarlett
Community development is a very relevant topic of study for our society. We all experience social problems that need solutions, and the MSCD program highlights and teaches us ways we can research and solve important social problems. I chose the MSCD program and Delta State because of the impressive reputation of both the program and the university. Being able to complete graduate school completely online was also a deal breaker for me. As a graduate student working full-time, attending on-ground classes simply wasn't an option. Although all my classes have been online, my professors have worked to make the virtual learning experience inclusive and personable. My graduate advisor took personal interest in my success and went above and beyond to support my academic achievement. Online learning is a privilege and is very effective for students when self-discipline, organization, and time management techniques are in place. Being challenged to dig deep and look at my community from a new perspective helped me see areas that could use improvement. Completing the MSCD program will make me eligible for promotional opportunities in higher education and open ways for me to be more involved in the leadership of my community through both economic and educational agencies.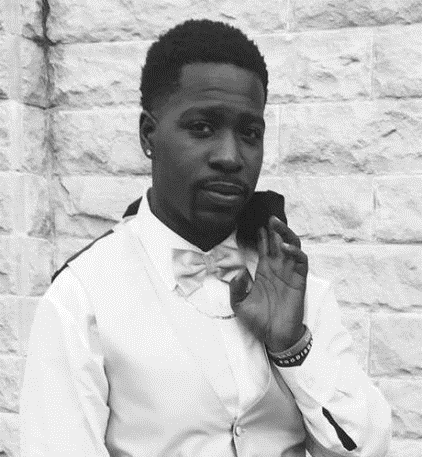 James
I chose to get my Masters of Science in Community development to make an impact. I didn't want to make just any impact but one that could be sustainable and makes sense for generations to come. I realized as a teacher that yes, I was making an impact inside the classroom however my student still had to go outside the classroom into the community for more hours than they would sitting in my class. After searching and contemplating, I realized that Community Development was the way to go. With the help of professors, I realized could help foster change in communities and still be involved with children. Before coming to the Community Development Program, I knew about problems that the community faces, however I didn't understand the theories and concepts that perpetuate these issues. Professors pushed me to always "dive deeper" and look at the whole picture. Realizing that the problems stem deeper than the natural eye can see. You can't just open your book the day before class and think you are going to be successful, you must read take notes and study. Professors demand the best from you. Through this high demand of greatness, I attained a summer internship working for this non-profit in Pennsylvania focusing on exposure for urban city children. I honestly can say that because of my classes and time at Delta State I was well prepared to be successful. Now I am the Urban Outreach Program Director at that same place I did my internship. This is due to my professors and fellow students pushing me to be the best I could be in class, causing me to not just know but be able to implement all of the strategies, theories, and concepts I had learned up to that point.
One story I can remember vividly, my first semester in the MSCD Program the Professor came into class and said, "Well I'm done teaching." We as students looked at each other and said to ourselves there is still 3 weeks of class left. At the time were not knowing that we would have to teach the rest of the class to our peers, switching days. This story exemplifies how they push you to be great. They will teach you the information but you must own it and make it yours.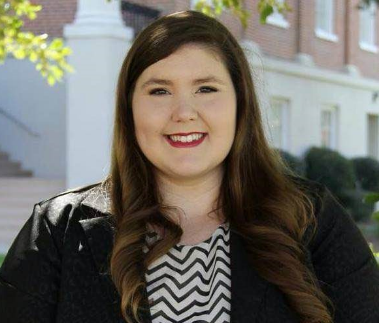 Gwen
As I searched for graduate degree programs, I realized that most of my professional interests fell under the umbrella of Community Development. From there, Delta State was an easy choice. At DSU, I was provided an affordable, accessible way to pursue my true interests, which I did not feel I had the luxury to do in my previous college experiences. The degree is offered in a completely online format, which gives me the flexibility I need, since I work full-time at a junior college. Delta State also offered me half-priced tuition because I am employed at a community college in Mississippi.
My research methods instructor, whom I had for several other classes throughout the program, did a phenomenal job of keeping students connected and engaged through the online format. The live webinar-style class meetings she offered to discuss major class projects gave me the opportunity to ask questions and get feedback in real time, which delivered the classroom experience I was afraid I'd be missing with an online program.
The things I have learned throughout DSU's community development program have already helped me to better understand my students and the struggles they face while trying to obtain their degree. The projects in my classes taught me how to break down problems in my community and to come up with practical solutions, and I believe that will truly be an invaluable personal asset for me whether I continue in the educational world or if I end up in a job specifically related to community development.
I grew up in the Mississippi Delta and see my home as a place of hope and opportunity. I have a passion for wanting to make something out of my hometown and the surrounding areas. This is what led me to have such a strong interest in Community Development. As a child, I watched my parents inspire, coach, and work with local youth; I experienced firsthand how a strong community leader could shape the lives of many. Thus at an early age, a spark of doing for the community was established in my life. During my last year as an undergraduate at Spelman College, I begin to look at graduate programs and the Community Development Program at DSU caught my eye. I decided to join Teach For America first, where I was able to complete a two-year teaching commitment in my hometown of Greenville, MS. I was later accepted into the Teach For America Fellowship program at DSU and was able to start working on my graduate degree in Community Development.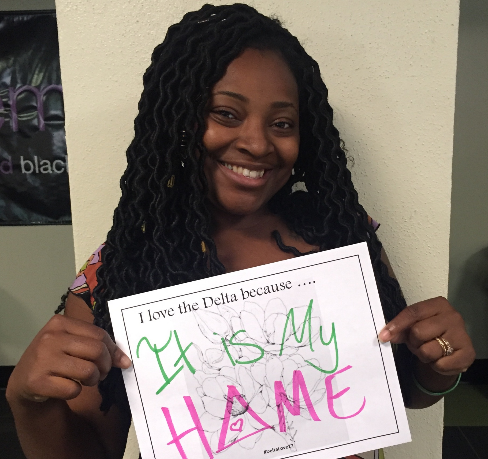 Kandace
The Community Development program has been a unique learning experience and a true eye opener. I thought that since I was from a community that needs developed that I would have it in the bag, but the program has opened my mind beyond just the surface level of community development. The program has really been flexible and easy to manage with my busy day to day schedule. The professors in the program really work hard to ensure my success and see that I have access, feedback, and understanding as if I was taking classes on campus. The professors in the department are amazing. They really work with you to ensure you understand the material, their feedback, and changes that occur. My peers have also been a great life line and support as well. If anyone is thinking of joining an online program I would strongly advise the person to really set aside time to make the most out of the program. The program offers students the chance to participate in courses on their own time, but deadlines still have to be met, so I would really encourage setting aside specific days/times to work. A study tip that was given to me and that was very beneficial is to learn to love to read not just for the assignment but for self-knowledge and no one is a perfect writer so use your resources to help with your writing.
Community Engagement Projects
Students in the Delta State University Master of Science in Community Development program are involved in projects designed to help their communities. Click on the video below to learn about some of these projects.
For more information please contact Dr. Chunhui Ren at cren@deltastate.edu  (662-846-4065)
1003 Sunflower Rd. DSU Box 3264, Cleveland, MS 38733.
Please also visit the Graduate Catalog, section "Master of Science Degree in Community Development."