"In order to grow, a town must have either industry or a college, and a college makes for a much better community"
Audley Shands, Cleveland Lawyer 1922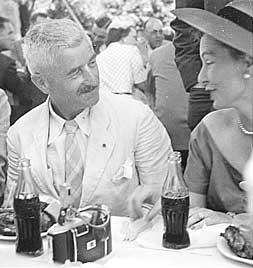 William Faulkner engaged in conversation at Delta Council
The Delta Council began as the Delta Chamber of Commerce. It was organized in 1935 and the group elected Delta State's own President Kethley as their first president. Subsequently, the tradition of holding its annual meetings on the Delta State campus began. The speeches given by such popular personalities as William Faulkner and the lunch on the Quadrangle were strong drawing forces for the community. Early crowds would feast on barbecued chicken prepared over open grill pits.Today, catfish is the main course.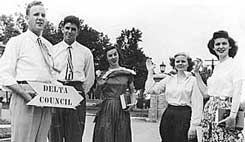 As with all communities in the Delta, Cleveland is rich with culture and history. In 1900, Cleveland became the second county seat in addition to Rosedale. An early photograph reveals the appearance of the County Courthouse.
An important part of a student's experience is interacting with and contributing to the local community. Delta State has maintained a special relationship with local children for years. This can be traced back to 1926 with the opening of the Hill Demonstration Center. The Center served as an educational tool for students in the elementary education department. Even though it was closed in 1957, Delta State still provides this beneficial contact through its Child Development Center and a number of other programs.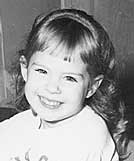 Throughout the years, students have enjoyed various forms of local entertainment. Perhaps one of the most popular was attending one of the local movie theaters. The Ellis Movie Theater was situated on Court Street and was a comfortable walk from the main campus.