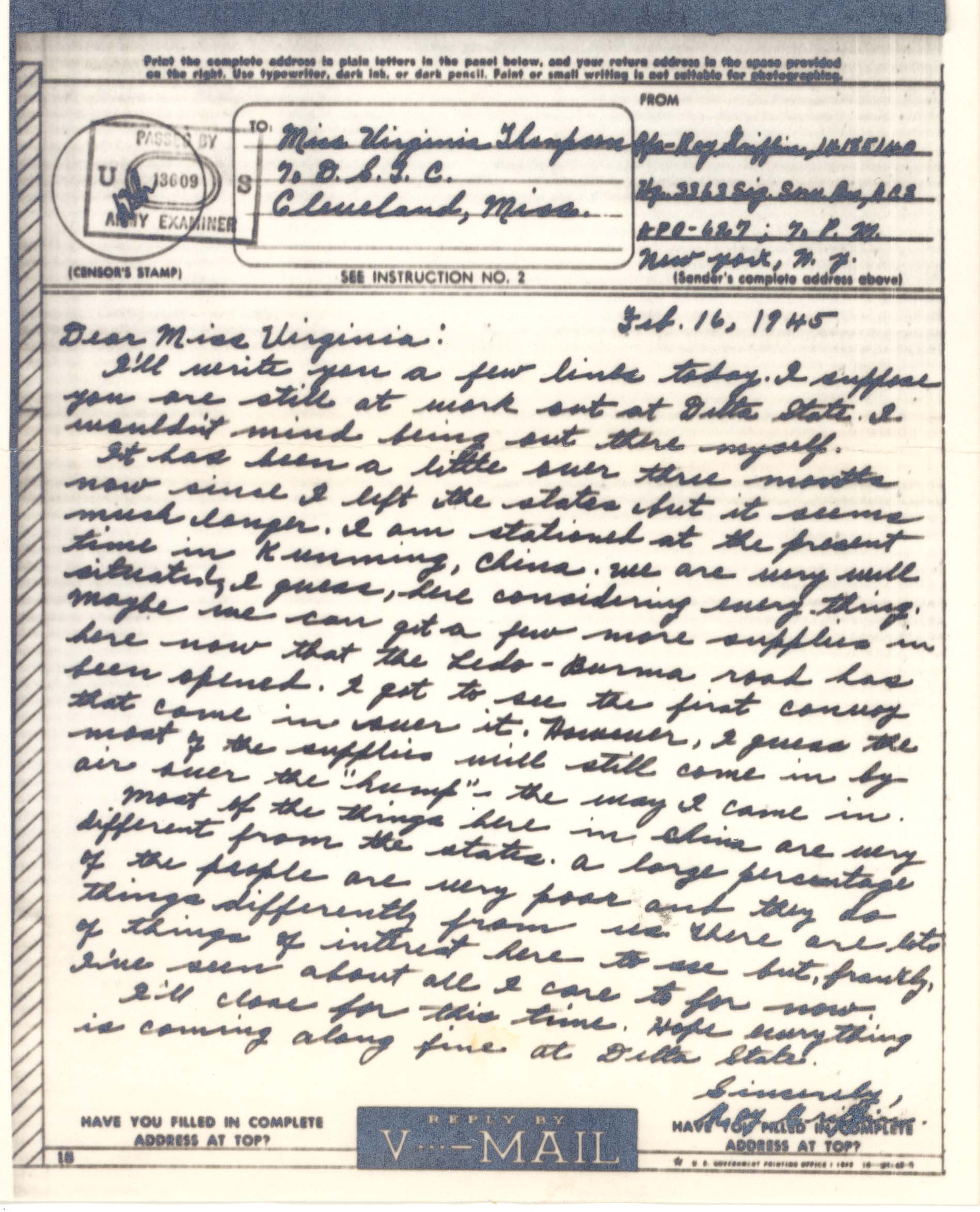 Transcript:
Feb. 16, 1945
Dear Miss Virginia:
I'll write you a few lines today. I suppose you are still at work out at Delta State. I wouldn't mind being out there myself.
It has been a little over three months now since I left the state but it seems much longer. I am stationed at the present time in Kunming, China. We are very well situated, I guess, here considering everything. Maybe we can get a few more supplies in here now that the Ledo-Burma road has been opened. I got to see the first convoy that came in over it. However, I guess the most of the supplies will still come in by air over the "hump" – the way I came in.
Most of the things here in China are very different from the states. A large percentage of the people are very poor and they do things differently from us. There are lots of things of interest here to see but, frankly, I've seen about all I care to for now.
I'll close for this time. Hope everything is coming along fine at Delta State.
Sincerely,
Roy Griffin