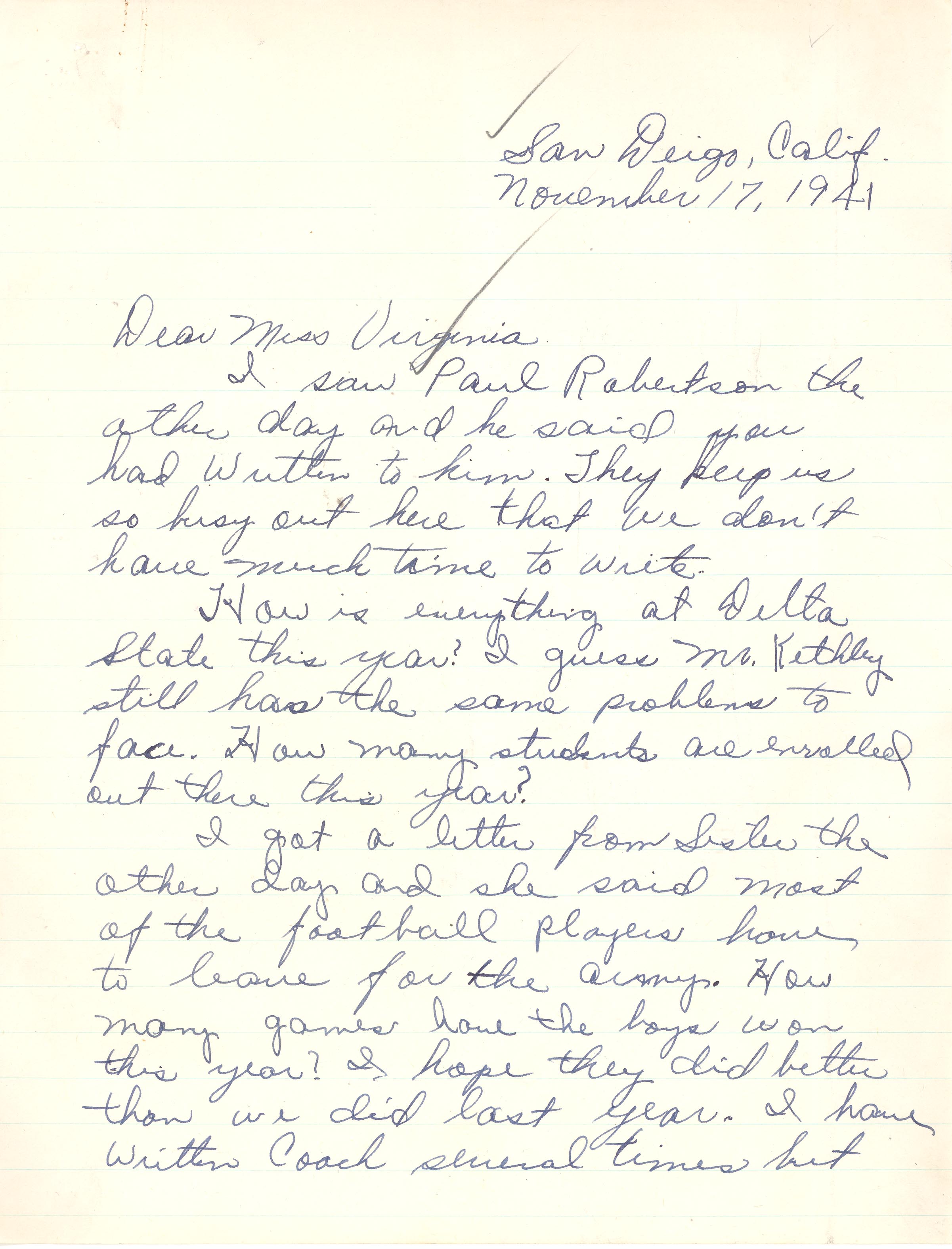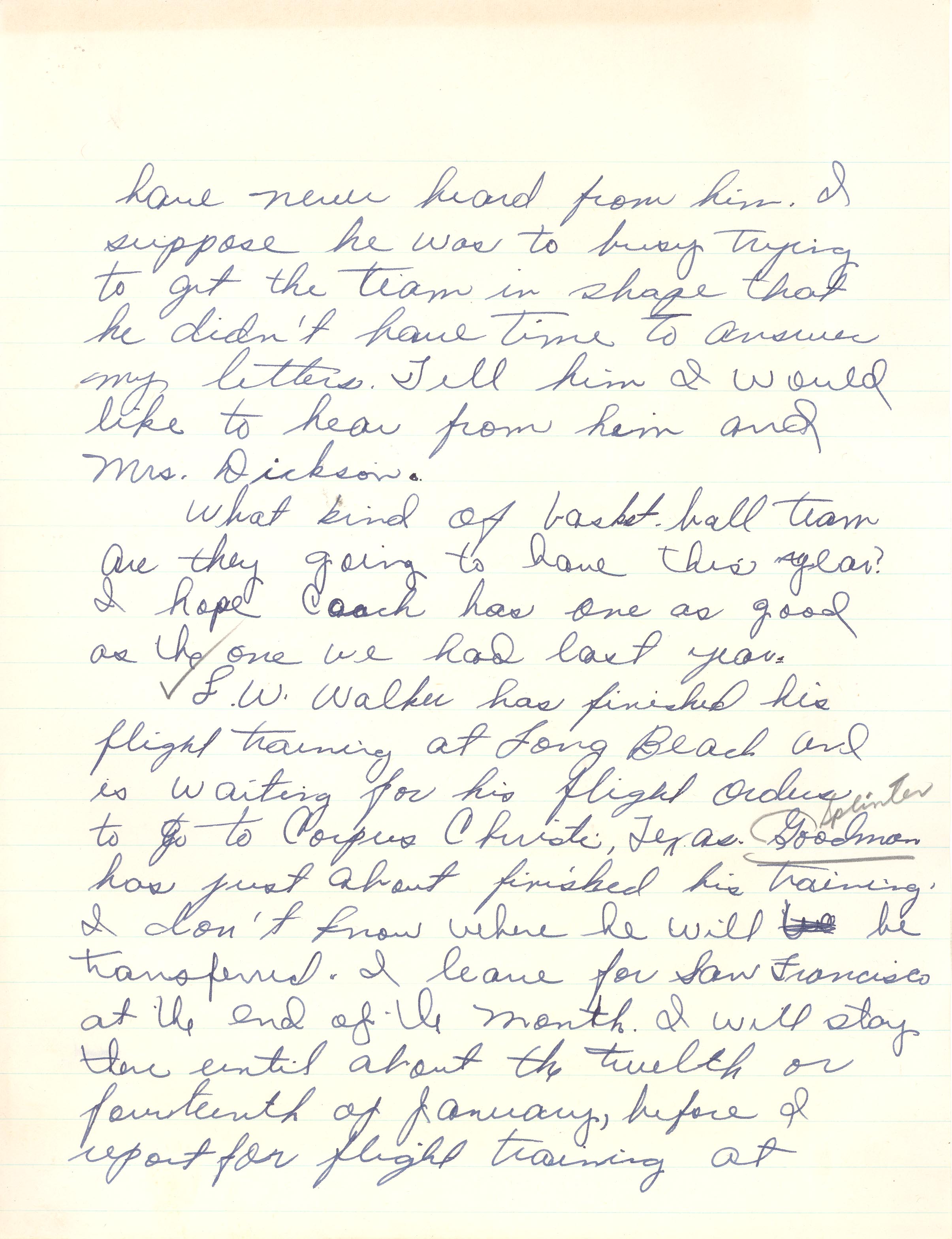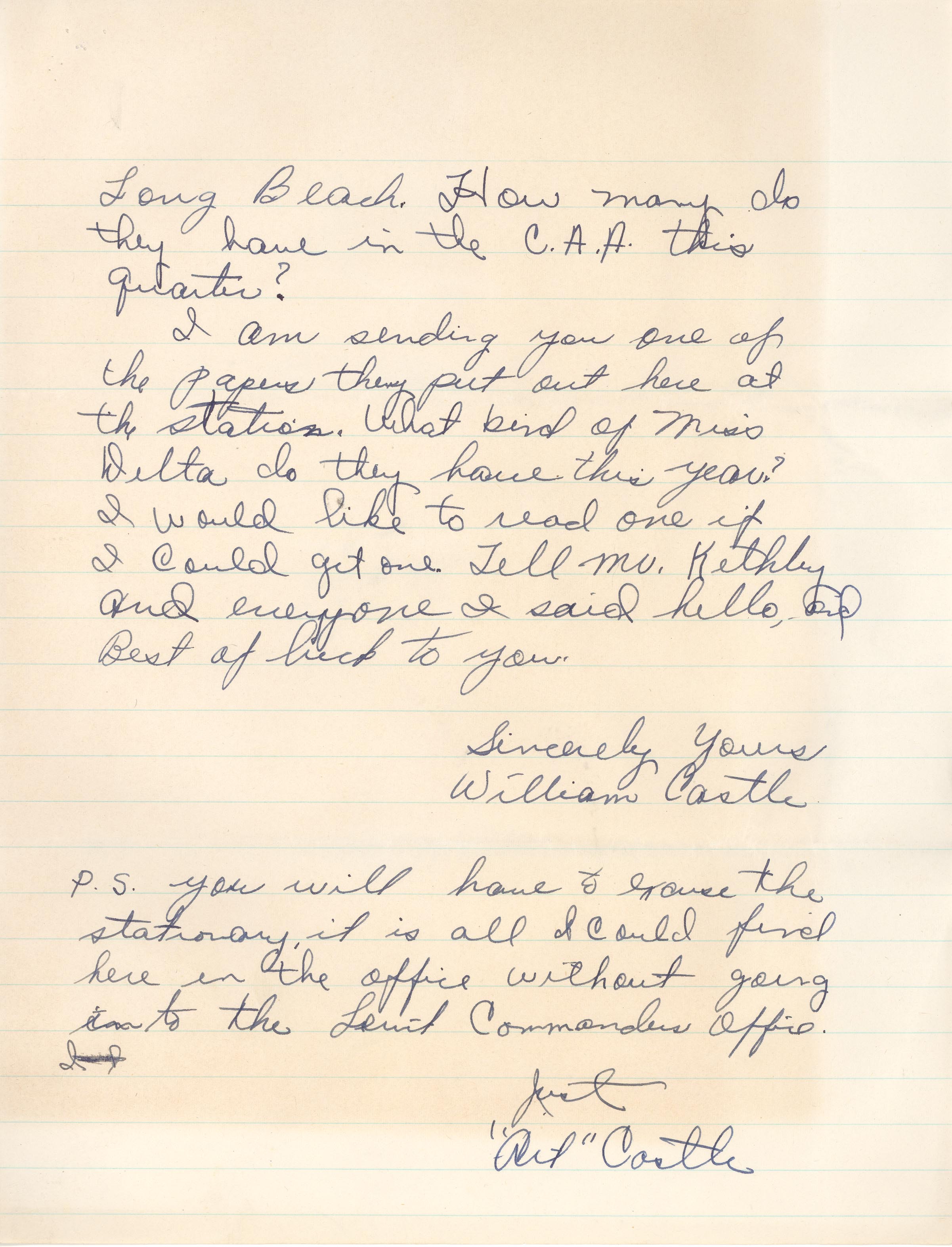 Transcript:
San Diego, Calif
November 17, 1941
Dear Miss Virginia
I saw Paul Robertson the other day and he said you had written to him. They keep us so busy out here that we don't have much time to write.
How is everything at Delta State this year? I guess Mr. Kethley still has the same problems to face. How many student are enrolled out there this year?
I got a letter from Sister the other day and she said most of the football players have to leave for the army. How many games have the boys won this year? I hope they did better than we did last year. I have written Coach several times but have never heard from him. I suppose he was to busy trying to get the team in shape that he didn't have time to answer my letters. Tell him I would like to hear from him and Mrs. Dickson.
What kind of basketball team are they going to have this year? I hope coach has one as good as the one we had last year.
L.W. Walker has finished his flight training at Long Beach and is waiting for his flight orders to go to Corpus Christi, Texas. Splinter Goodman has just about finished his training. I don't know where he will be transferred. I leave for San Fransisco at the end of the month. I will stay there until about the twelth or fourteenth of January, before I report out for flight training at Long Beach. How many do they have in the C.A.A. this quarter?
I am sending you one of the papers they put out here at the station. What kind of Miss Delta do they have this year? I would like to read one if I could get one. Tell Mr. Kethley and everyone I said hello, and Best of luck to you.
Sincerely yours,
William Castle
P.S. you will have to excuse the stationary, it is all I could find here in the office without going into the Leuit. Commanders office.
Just
"Art" Castle
Back