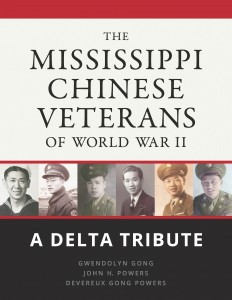 The University Archives & Museum
and The MS Delta Chinese Heritage Museum
are proud to introduce our newest publication
Mississippi Chinese Veterans of World War II:
A Delta Tribute
By Gwendolyn Gong, John H. Powers and Devereux Gong Powers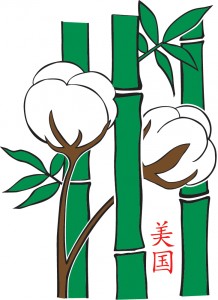 Please join us for a special afternoon reading and program
8 November 2015 at 3:00pm
Hugh Ellis Walker Alumni House, Simmons Room
1003 W. Sunflower, Cleveland, MS 38733
Samantha Cheng will introduce and provide a sneak preview of her most recent documentary which compliments and expands upon the original work created by Gwen Gong & John Powers and their daughter, Devereux.
A Delta casual BBQ dinner will be served at 5:00pm
Tickets for the dinner are $15.00 and can be purchased in advance through the University Archives & Museum by calling 662.846.4781.
We hope you will be a part of the exciting projects to document and remember the Mississippi's Chinese heritage.
Gwen Gong and John Powers will also present their work at the University's Veteran's Day program on Wednesday, 11 November at noon following the community Veteran's Day program held at the Cleveland-Bolivar County Courthouse at 11am.
The 11 November program is free and open to the public.