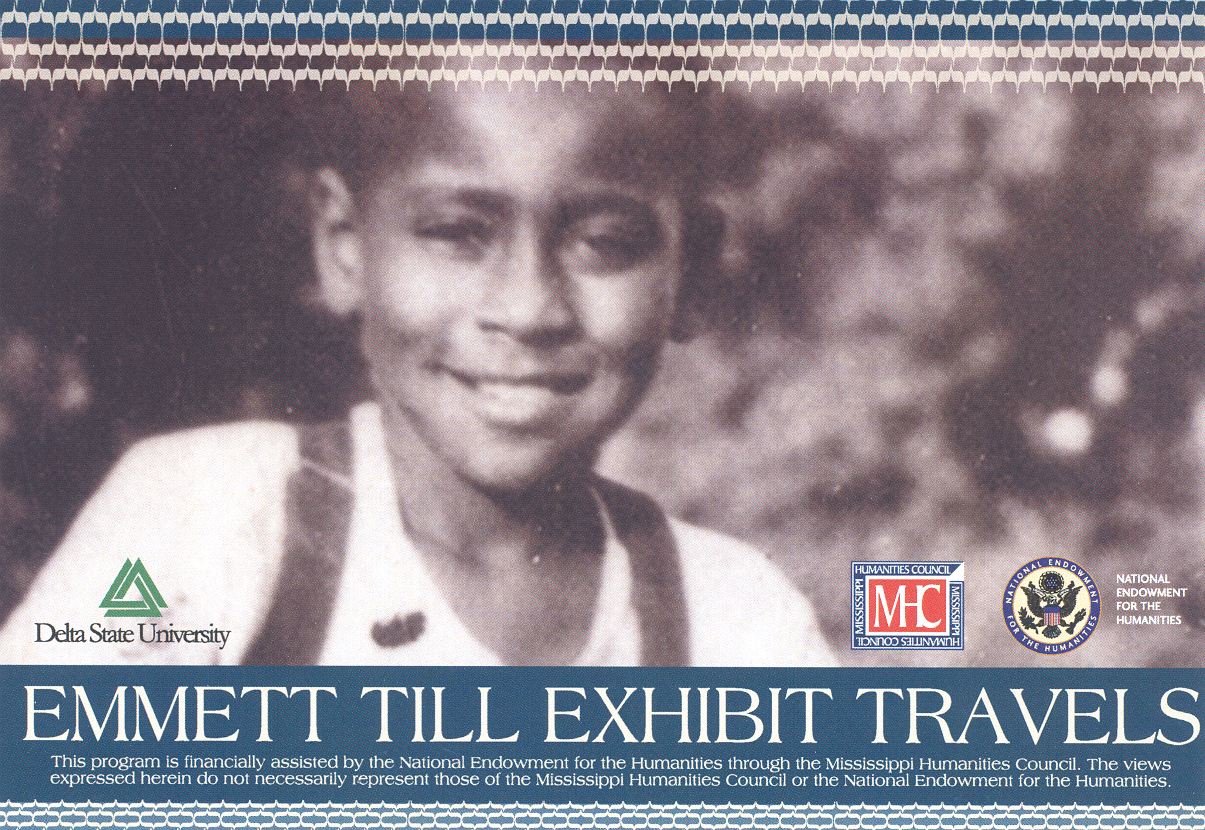 In 1955, Emmett Till, a 14 year-old black boy from Chicago, went to spend the summer with his relatives in Money, Mississippi. Shortly after his arrival in the Mississippi Delta, Emmett was kidnapped and murdered for reportedly whistling at a white woman. The two men accused of committing the crime, Roy Bryant and J.W. Milam, were tried and acquitted by an all-white jury. Shortly thereafter, the duo confessed their guilt, sparking outrage around the world. The murder of Emmett Till is viewed by many as the harbinger of the American Civil Rights Movement.
Composed of newspaper headlines, articles, personal correspondences, family photographs, oral histories and other primary source materials, the Emmett Till Traveling Exhibit takes visitors back to the Mississippi of 1955 during the trial. The panels are arranged thematically and allow visitors to examine the facts and suggestions which surrounded the case.
The Emmett Till Traveling Exhibit was developed by the Delta State University Archives & Museum, and funded through the Mississippi Humanities Council and the National Endowment for the Humanities.
For more information on reserving the Emmett Till Traveling Exhibit, please click here.
Maintained by the Archives Web Committee.