---

Judicial Branch

---
Has anyone heard of the Marshall v. Marshall case that appeared before the Supreme Court in 2006? Let me give you a hint….
Vicki Lynn Marshall(Photo by Toby Foraggio)
The 1st Marshall was Vicki Lynn Marshall (a.k.a Anna Nicole Smith) and the 2nd Marshall was Everett Pierce Marshall (son of late Howard Marshall, Texas Oil Billionaire). Vicki Lynn claimed that she was promised a portion of Mr. Marshall's money when he died. Mr. Everett Marshall disagreed and took the case to court.
STARTING YOUR RESEARCH
You will need to know certian things about the case before you can begin research:
1. Which court was the case brought before (Supreme, Court of Appeals, etc.)
2. The name of the case and/or docket number.
With our case, we know it was ruled on by the Supreme Court and we know the name is Marshall v. Marshall.
U.S. COURTS (www.uscourts.gov)
Visiting the U.S. Courts Website is a wonderful place to start your research.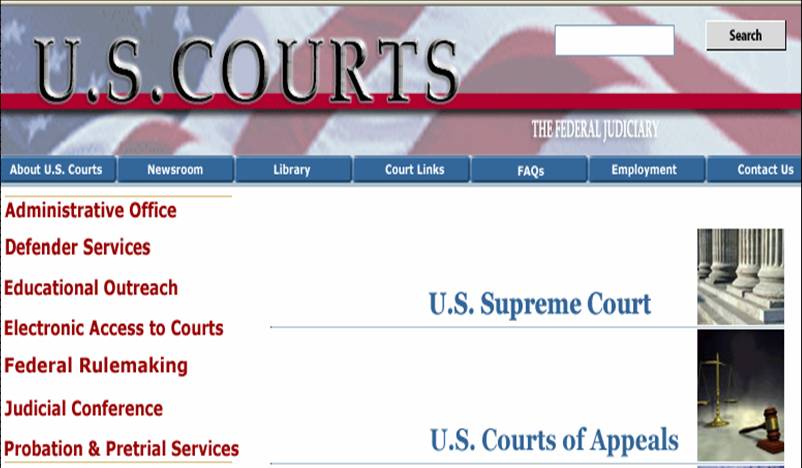 At the U.S. Courts Website, you see a variety of links, but right now we are interested in the first one on the right, the U.S. Supreme Court. Click on the link.
U.S. Supreme Court (www.supremecourtus.gov)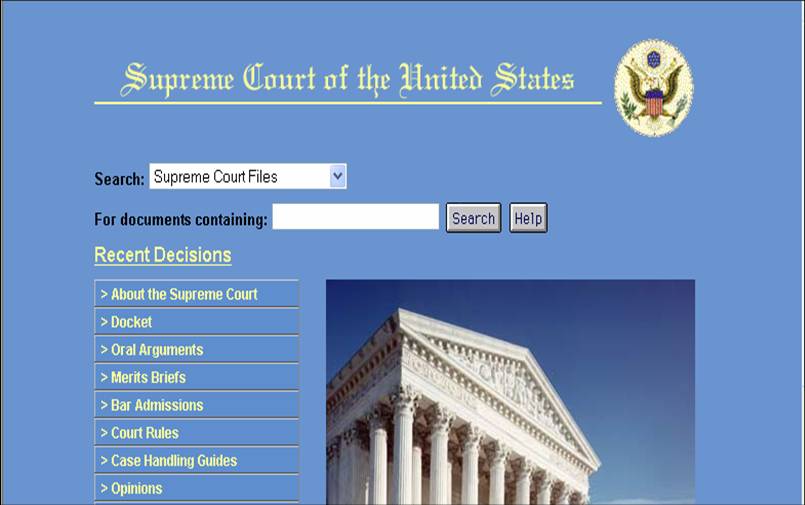 You will soon arrive at the Supreme Court of the United States Website. You have a variety of options to choose from in your search, but we want to do just a simple search for now.

We keep Supreme Court Files as our search choice and we will enter Marshall v. Marshall for the content of our document.
Search Results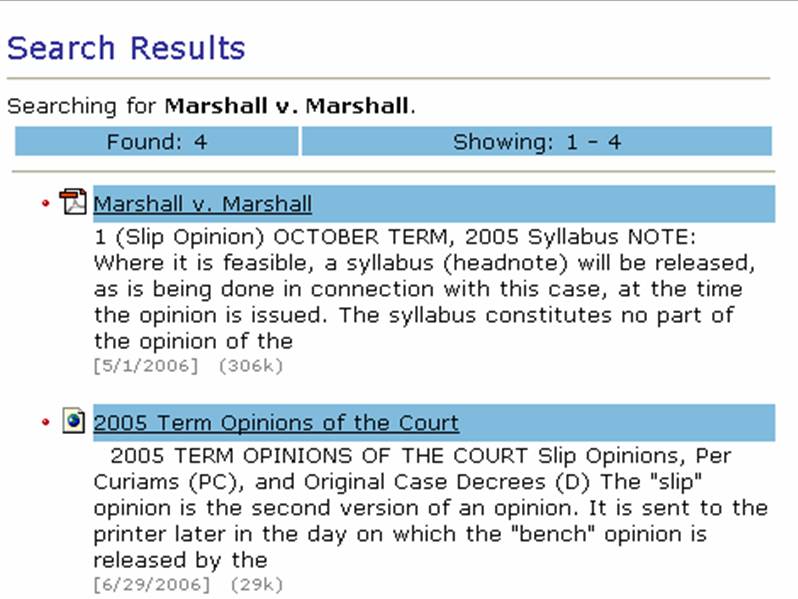 Four Results were discovered and listed. Since we typed in the full name of the case, the case we need is at the very top of our search results.
Notice the Adobe Acrobat link to the left of the case name. by simply clicking on this link, the actual Supreme Court Decision should appear. (If you do not have a current verison of Adobe Acrobat, click here.)
Viewing the Case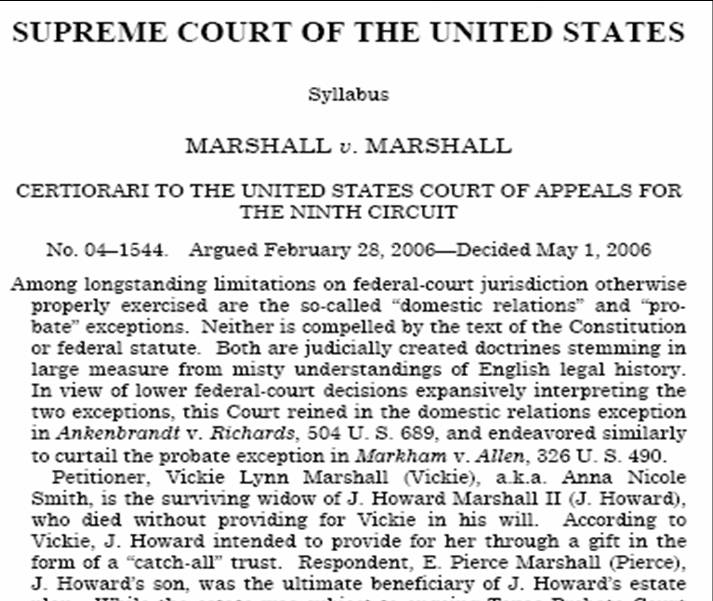 Finally, the ruling itself will show up on the screen in .pdf format. Remember to make a note of important information such as the docket number (in this case 04-1544) and the dates argued for further reference.
Using these few basic steps should help you in finding almost any court case you are search for.
Now let's try to find information in the Legislative Branch of our Government.
Page Maintained by Library Web Committee.