Join us in

Vicksburg April 10 & 11, 2014
MAIR Conference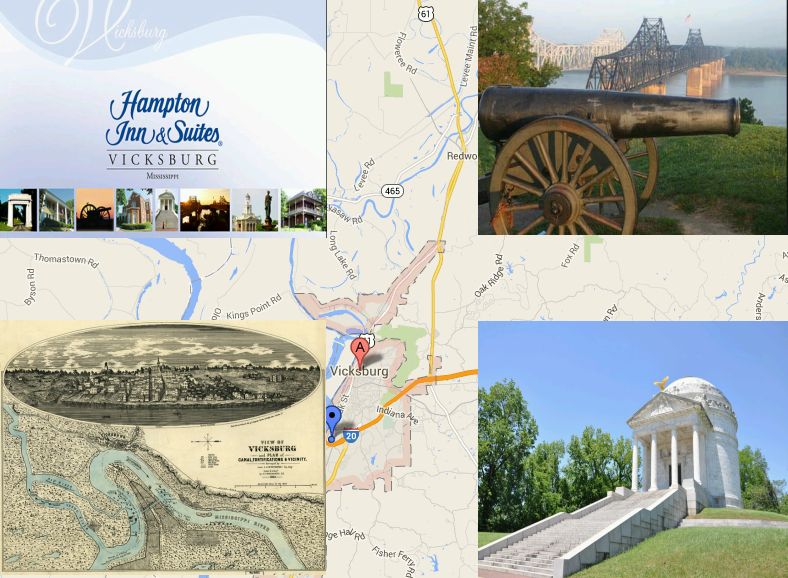 Call for Proposals Form—Due by March 7, 2014
Conference Location: Hampton Inn and Suites, Vicksburg, Mississippi
3330 Clay St., Vicksburg, Mississippi, 39183, USA TEL: 1-601-636-6100 FAX: 1-601-634-1962

Use MIR code to reserve room for discounted rate
Conference Registration/Fee:
Your conference registration fee ($125) includes conference and Thursday night dinner  and the Friday business luncheon.

You can pay an additional $50.00 for one adult dinner guest that you might want to bring.
If you would like to maintain a MAIR membership, but cannot attend the conference you can choose the $50.00 option.
Newcomers Workshop
We are excited to announce that there will be a Newcomers Workshop taught by Mary Harrington and Mitzy Johnson, Thursday morning from 8:30 to 12:30 for anyone who wishes to attend. Lunch will be provided. Please sign-up for the workshop by choosing the MAIR2014 Newcomer's Workshop ticket. There will be a $15 fee for this additional workshop.
This workshop is designed for practitioners who are new to the field of institutional research and institutional effectiveness. With a combination of facilitated lecture/discussion and hands-on exercises, the workshop will address the issues such as the definition of Institutional Research and how Institutional Research/Institutional Effectiveness offices work, identifying data sources and collecting data, developing factbooks and peer comparisons, completing effective reports or presentations in a timely manner, and the role of Institutional Research/Institutional Effectiveness in accountability/accreditation.  Participants need to bring laptop for the hands-on exercises.
Deadline to Register is Monday, March 31, 2014.
If paying by check, please register through Eventbrite and print your e-ticket.  Your e-ticket will be confirmation of your registration.  You will then send a copy of your e-ticket with your check to:
Lee Skinkle
Associate Provost
Belhaven University
1500 Peachtree St. Box 282
Jackson, MS  39202
If paying by credit card, use the PayPal function.  After registering, please make sure you  click on the PayPal link to pay via the web.