Monthly Instructional Technology Workshops


Along with the workshops listed here, Instructional Technology staff also provides one-on-one consultations and regularly updated online tutorials for faculty and students. Updated tutorials are available through the Help button in Canvas. The monthly workshop calendar changes regularly, so check back often. If you would like to request a one-on-one consultation or want to request a workshop, submit a request now.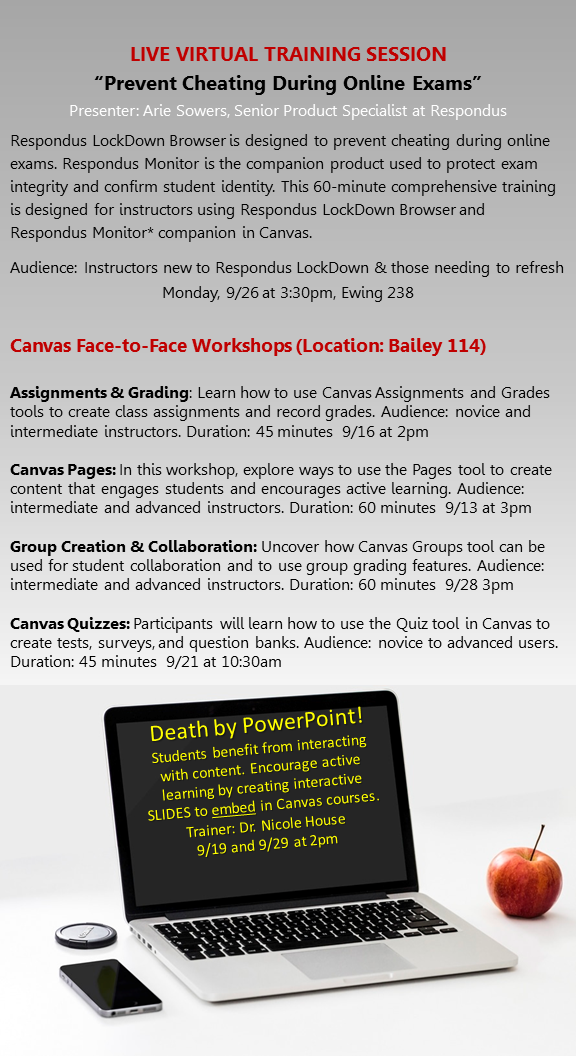 *Instructors who plan to use Respondus Monitor for the first time must participate in a training session. If you cannot participate in the live meeting at the scheduled time, please contact Instructional Technology staff.
Please select the sessions which you want to attend and submit your registration. You will receive a calendar invite to confirm your registration within 24-48 hours of your submission.