Staff Council Employee of the Month
May 2014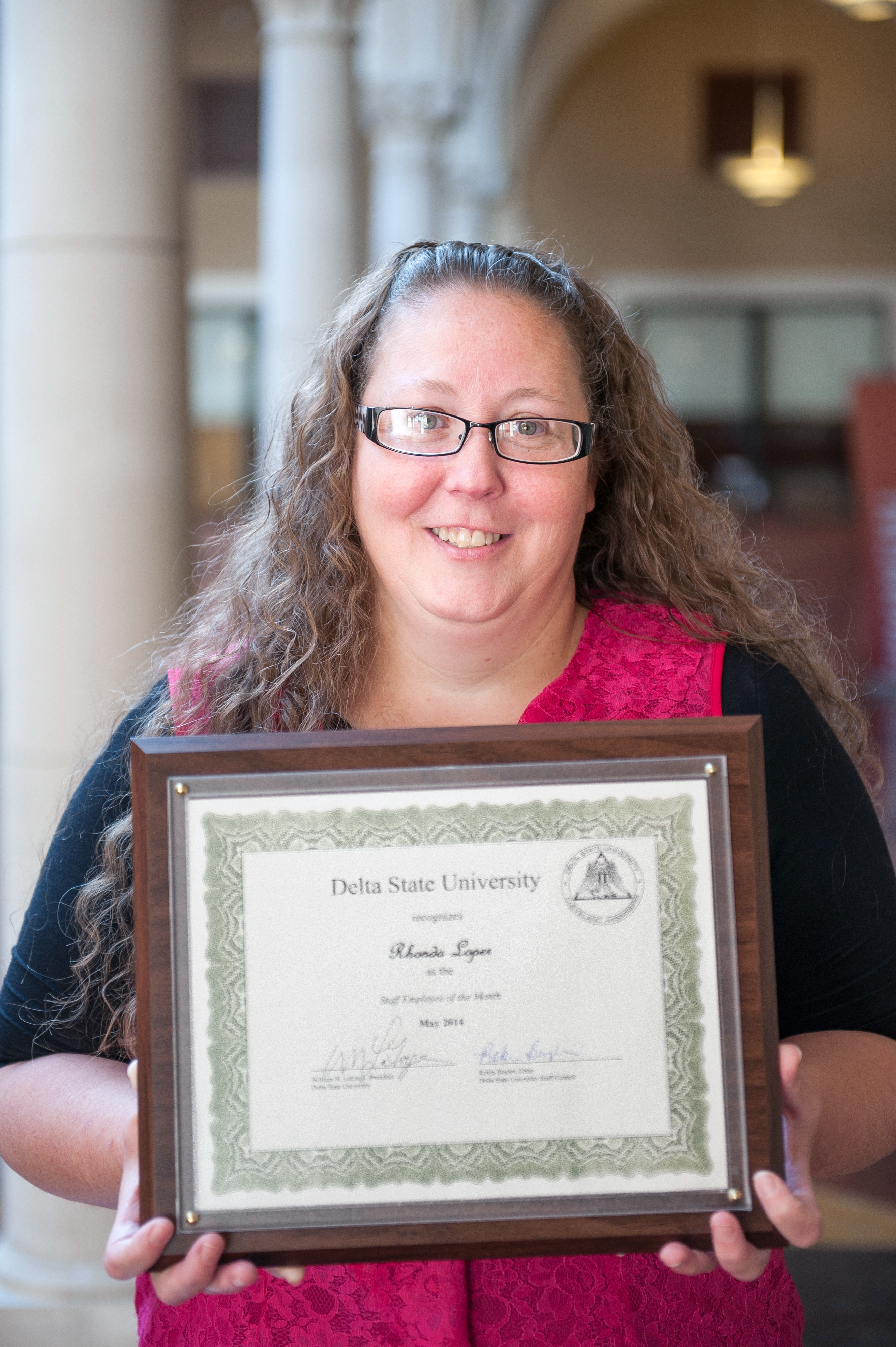 Rhonda Loper
Delta State University Staff Council honors Rhonda Loper as employee of the month for May 2014.
Rhonda Loper began working at Delta State University in October 2012, as a Research & Information Specialist in the Office of Institutional Research & Planning. She earned her A.A. degree in Elementary Education from Mississippi Gulf Coast Community College in 1997. In 2009, Rhonda enrolled in the Interdisciplinary Studies program at Delta State. She then graduated with magna cum laude honors in December 2011. Rhonda is currently working on her Master's degree in Community Development at DSU.
As a pastor's wife and mother of two young adults, Rhonda leads a busy, yet fulfilled life. Her hobbies include reading, art, and writing. Rhonda spends part of her time presenting a motivational speech, entitled "I Found my Voice" across the DSU campus. The purpose of this presentation is to encourage students at DSU to become civically engaged both on and off campus.  This project was birthed in the Community Development program, yet soon became part of her job responsibilities.
Rhonda is committed to DSU and believes in the motto, "Working together for a better DSU!"
Maintained by Staff Council.