Staff Council Employee of the Month
October 2013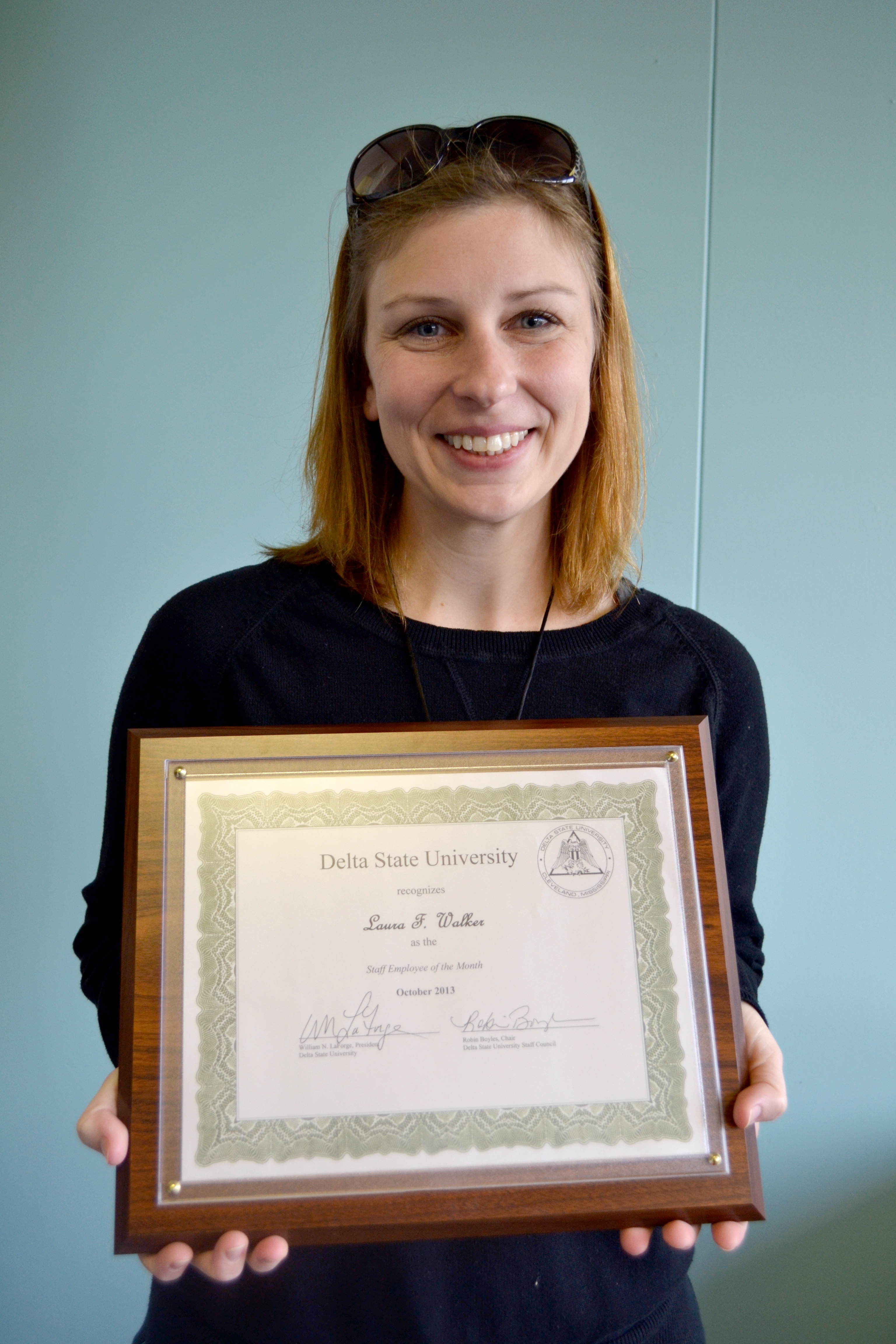 Laura Walker
Delta State University Staff Council honors Laura Walker as employee of the month for October 2013.
Laura Walker is the Graphic Designer and Brand Manager for the University. Originally from Cary, Laura graduated from the MS School for Math and Science in 1999, then came to Delta State University, where she earned degrees in Graphic Design and Photography. In January 2006, Laura was employed as the first full-time graphic designer at Delta State. She is also part-owner of a boutique design firm, Mothlite Media. When she's not designing, Laura spends time with her husband, Josh, and son Eliot.
Maintained by Staff Council.