Staff Council Employee of the Month
January 2014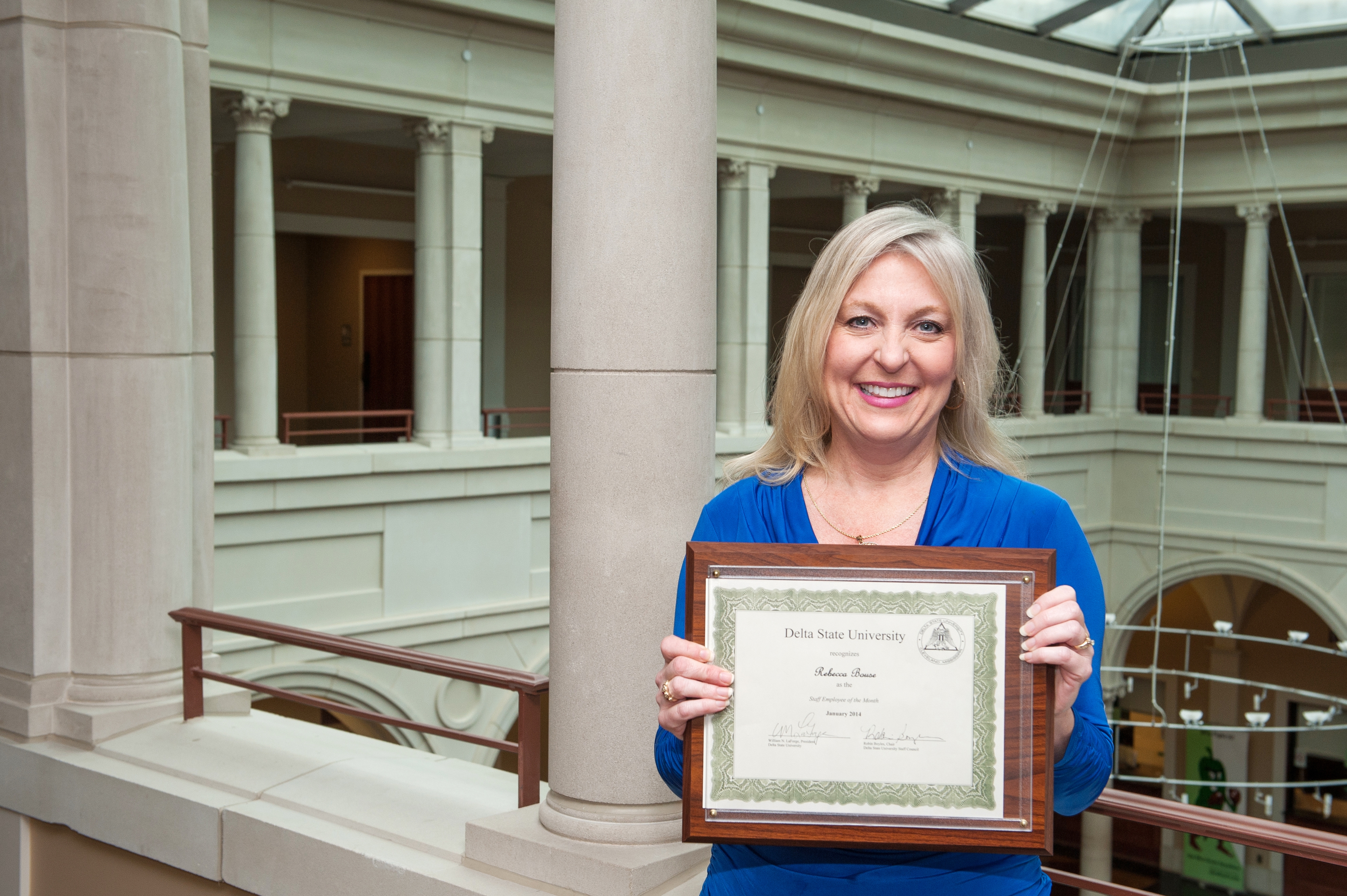 Rebecca Bouse
Delta State University Staff Council honors Rebecca Bouse as employee of the month for January 2014.
Rebecca Bouse is an Employment and Training Program Coordinator in Human Resources at Delta State. I am originally from Long Island, New York and moved to Texas when I was thirteen.  I started working at Delta State in 2011 after coming here from the Human Resources department at Mississippi University for Women in Columbus, MS.  My husband, Gary, and I have two children – Garrett who is a senior at DSU and Heather who is a sophomore at Cleveland High School.  I have really enjoyed working in Human Resources and with the faculty and staff on campus.
Maintained by Staff Council.